Contact Us
AirSpeed® Ascent
The packaging system that will elevate your brand perception
Pregis' new high-pressure air system is now available! The AirSpeed Ascent is the most reliable air system Pregis has ever created. It makes Hybrid Cushioning, an inflatable cushioning with a proprietary square pattern that provides better product protection and superior customer experience.
Pack with the AirSpeed Ascent and HC to safely deliver products and WOW! customers with an unforgettable unboxing experience!
Introducing /
AirSpeed Ascent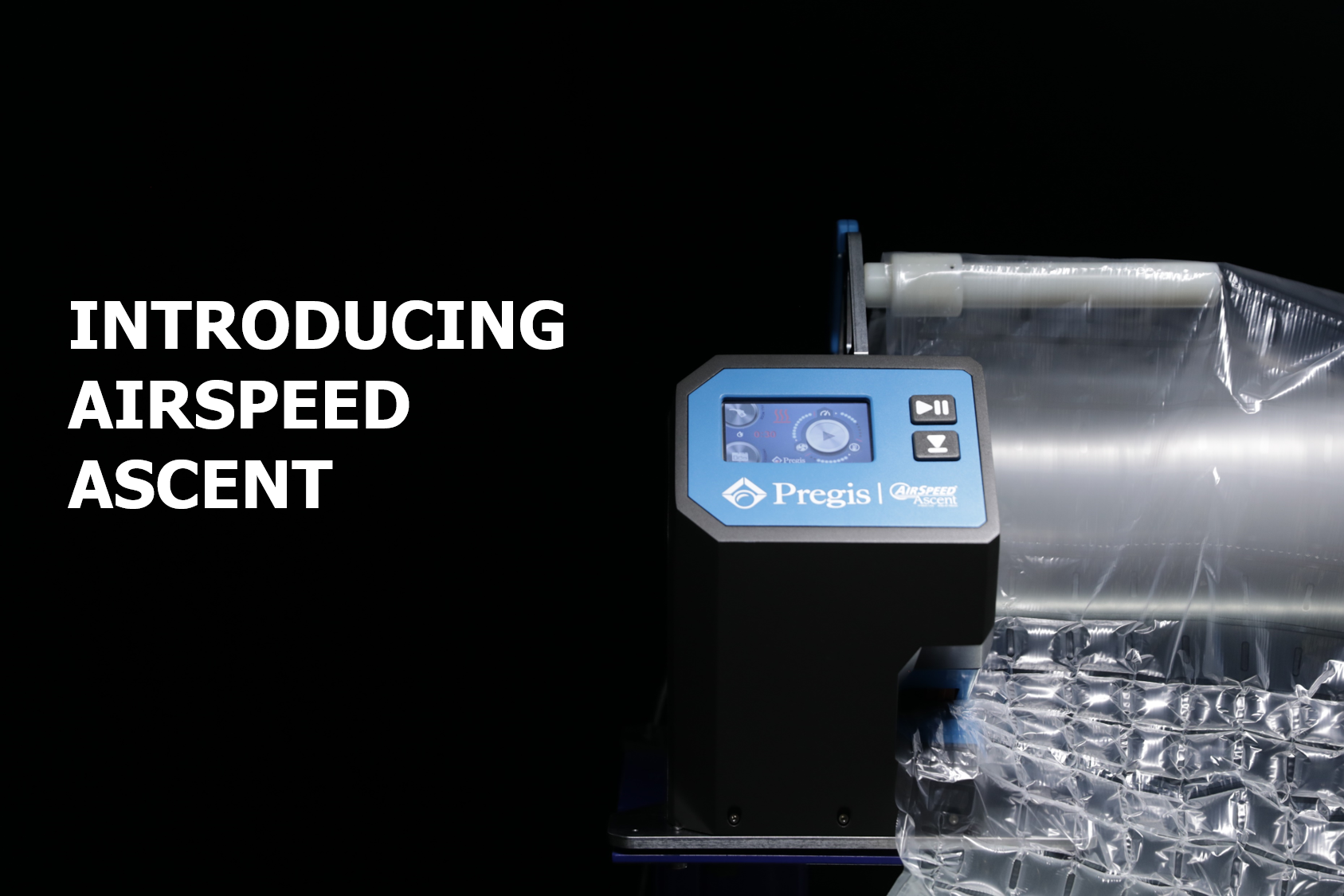 SCHEDULE YOUR DEMO NOW!
Unrivaled Performance
Smart Logic
Calibrates optimal system settings as each roll of HC is loaded onto the Ascent

Eliminates variability and human error

Ensures consistent HC with peak protection
Higher Throughput
Makes HC at up to 100 feet per minute
Energy Efficient
Sleep/Wake mode saves power during off-hours
Exceptional Reliability
Patented Sealing Technology
Stronger, more reliable seals
No Wearable Parts
More uptime, less service!
Ultimate Product Protection
HC's superior air retention guarantees a lower damage rate
Packer Centric
Designed to Protect Packers
Simple User Interface
Start/Stop design, no system adjustments required!

Load and Go in Seconds!
Compact Design - 40% Lighter!
Hybrid Cushioning
Cushioning Squared, Exponential Protection
The proprietary square pattern looks amazing and keeps items from "bottoming-out" to prevent damage. The square pattern has more surface area than competitive circular cushioning, providing more surface area to better cradle and cushion products during transit.
HC is made from low-density polyethylene, hybrid cushioning delivers unrivaled protection, a premium aesthetic consumers prefer and space savings as one pallet of HC is the equivalent of almost one-and-a-half truckloads of bubble!
Choose between three film blends designed to your unique packaging requirements.
EXPONENTIAL CUSHIONING/
POWER OF THE SQUARE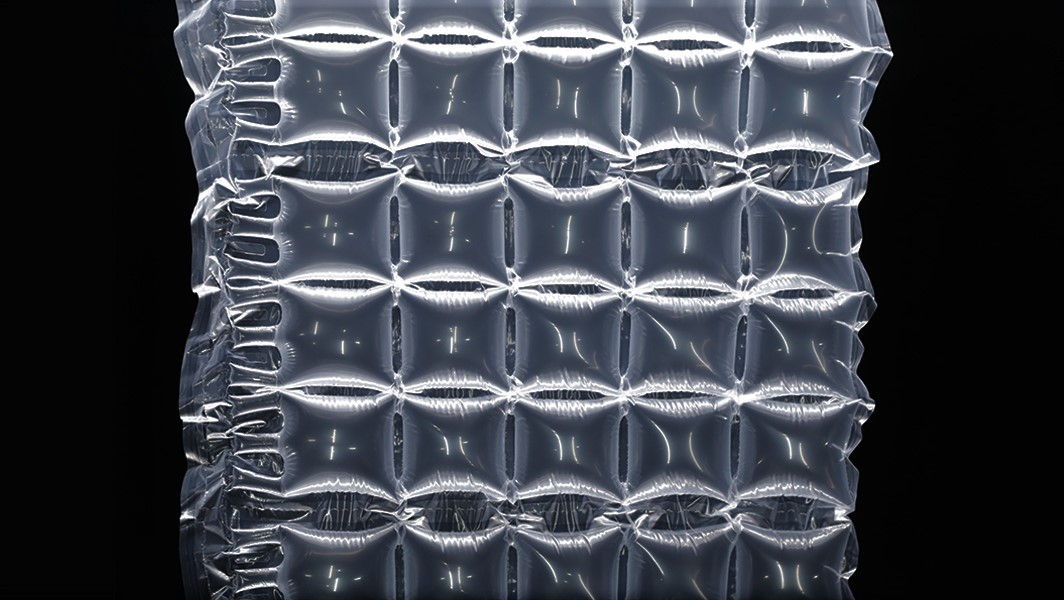 Exponential Protection
HC's proprietary square pattern provides more surface area to absorb shock providing superior product protection. HC = Packaging Squared = Exponential Protection!
HC Barrier
HC Barrier is Pregis' the highest performing HC film blend. It's perfect for heavy or fragile products that require extra cushioning. And its film technology offers superior air retention so it should be used for products that have a longer ship or storage cycles.
HC Renew
HC Renew provides premium cushioning for light-medium products with short ship cycles. HC Renew is Pregis' the most sustainable high-pressure inflatable packaging, it's made with recycled content and can be recycled at store-drop off locations.
HC Inspyre®
Brand owners now have the power to create an unforgettable connection with their customers during the unboxing experience. For each roll of HC Inspyre sold, Pregis makes a donation to Uzima Clean Water Mission to fight water insecurities. Learn More