Contact Us
Inspyre™ Packaging
Pregis Inspyre packaging is a brand member of 1% for the Planet, a non-profit that accelerates and verifies environmental giving by tracking donations to a collection of approved charities. Through the Inspyre Program at least 1% of all Inspyre packaging sales are donated to Uzima, a charity that provides water filters and clean drinking water to people in need. Brands that protect their products with Inspyre packaging are helping fund the fight against water insecurities, while also connecting with their customers and building brand loyalty.
Social Responsibility/
Pregis-Uzima Partnership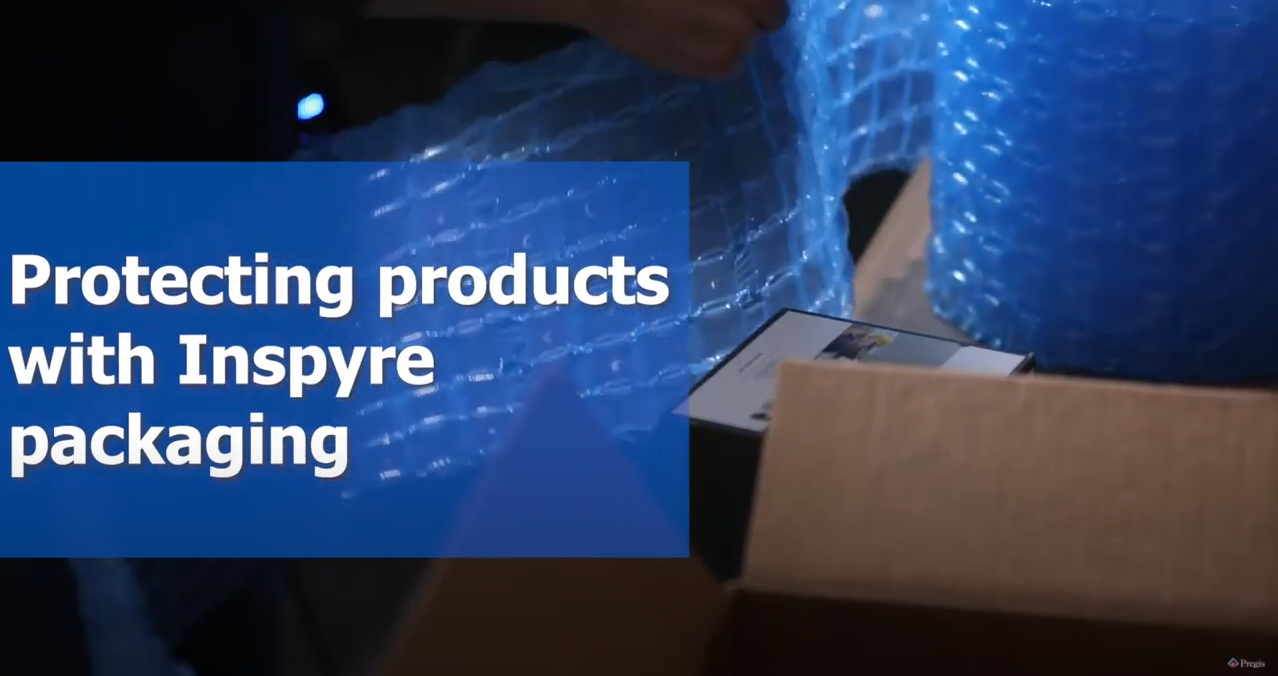 #InspyreChange
Inspyre Packaging by Pregis allows brands to connect with their customers and give back to a great cause. The unique blue color of Inspyre packaging is a nod to the social effort it supports – clean water initiatives. A portion of all Inspyre sales are donated to Uzima, a charity that provides water filters to communities across the world. And brands using Inspyre packaging are provided with marketing collateral to help promote their vital contribution to a life-changing cause. Visit pregis.com/giving-back to learn more.
Why Inspyre™?
Cause Marketing Matters
The Inspyre™ Program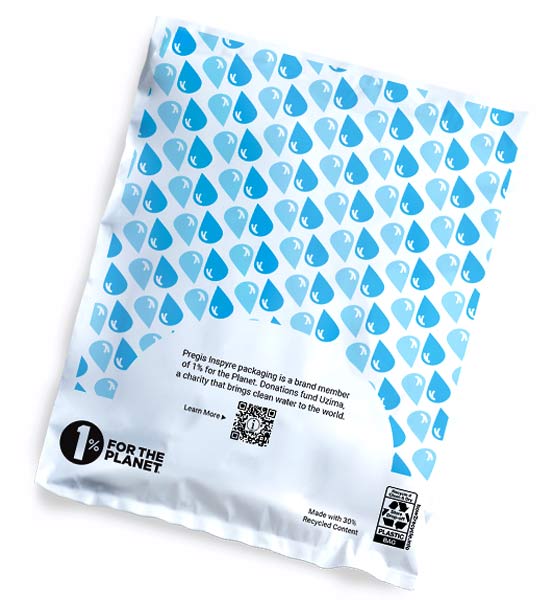 What
A cause marketing initiative with unique packaging that helps brands connect with their customers
1% of all Inspyre sales fund Uzima - learn more.
Pregis provides a toolkit of marketing collateral for brands to promote their participation and commitment to environmental change.
Who
Perfect for brands selling direct to consumers
Brands looking for a differentiated unboxing experience
Socially conscious focused brands
Why
Consumers are increasingly choosing to buy from brands that are aligned with social or environmental issues, in fact:
20% prefer giving back by buying socially responsible products
70% of Millenials spend more with socially conscious brands - that's 2.45T in buying power
87% would purchase a product because a company advocates for a shared cause