Contact Us
AirSpeed® ChamberPak™
This robust packaging solution keeps​ a series of adjoining tubes securely inflated to protect products during shipment​. By arriving deflated, ChamberPak™ provides space savings, reduces warehouse and handling costs, increases shelf utilization at packing stations.​​​
Product Details
This robust packaging option is clear, allowing customers to identify its contents without having to remove products. Perfect for electronics, toner cartridges, wine and spirits, pharmaceuticals, cosmetics and more!​​
​Superior Protection:
LDPE film with nylon barrier

​ r

etains air pressure and performance for over a year
With patented one-way valves, if one air chamber is punctured, the others remain inflated
Environmentally Sound:
Reduces the total amount of solid waste vs. molded EPS and foam related materials
Outer packaging size can be reduced to save materials and reduce waste
Total Packaging Savings:
Lower manufacturing costs compared to other engineered packaging
Less material means a smaller cube, reducing shipping costs
Space savings, reduces warehouse and handling costs
One-step process reduces production line labor costs
Reduces damages and replacement costs
Customizable: Our packaging engineers will design an option for your specific application!
Comparison: Pregis Air Systems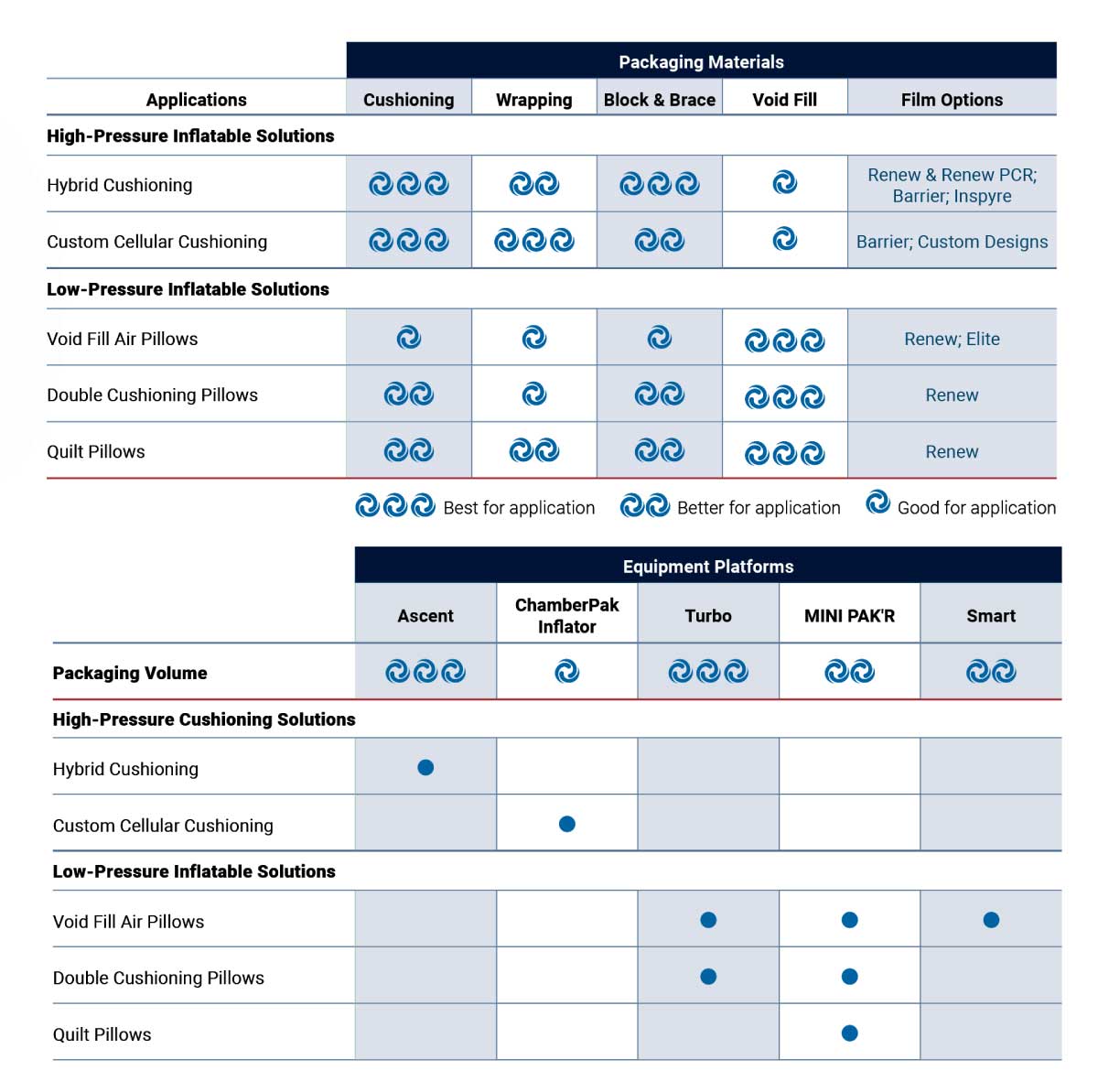 ChamberPak/
Automation
ChamberPak Automation
Now ChamberPak's productivity matches its unrivaled protection. The new ChamberPak Express Auto Inflator loads in seconds and can create 25 high-performance inflatable cushions in under 1 minute.