Contact Us
Helping You Make the Right Choice
Sustainability starts with the packaging you choose.
By finding the right solution for every packaging need, nothing is wasted and products stay damage-free, reducing the returns that add up in fuel and energy costs to the environment. At Pregis, we're on a mission to help you choose the solutions that perfectly answer any application, so you can be confident you're doing your part to protect our environment.
Package with the Planet in Mind
While many connect less product damage to improved customer confidence and an improved bottom line, few stop to think about its extraordinary environmental impact. With better protective packaging decisions, damages can be prevented – helping you improve your business, and better serve customers and the world around you.
Pregis has carefully evaluated and quantified the telling toll of damaged parcel shipments on the environment. We are here to help you provide customers with a memorable, positive unboxing experience and the environment.
Product Damages/
WHITE PAPER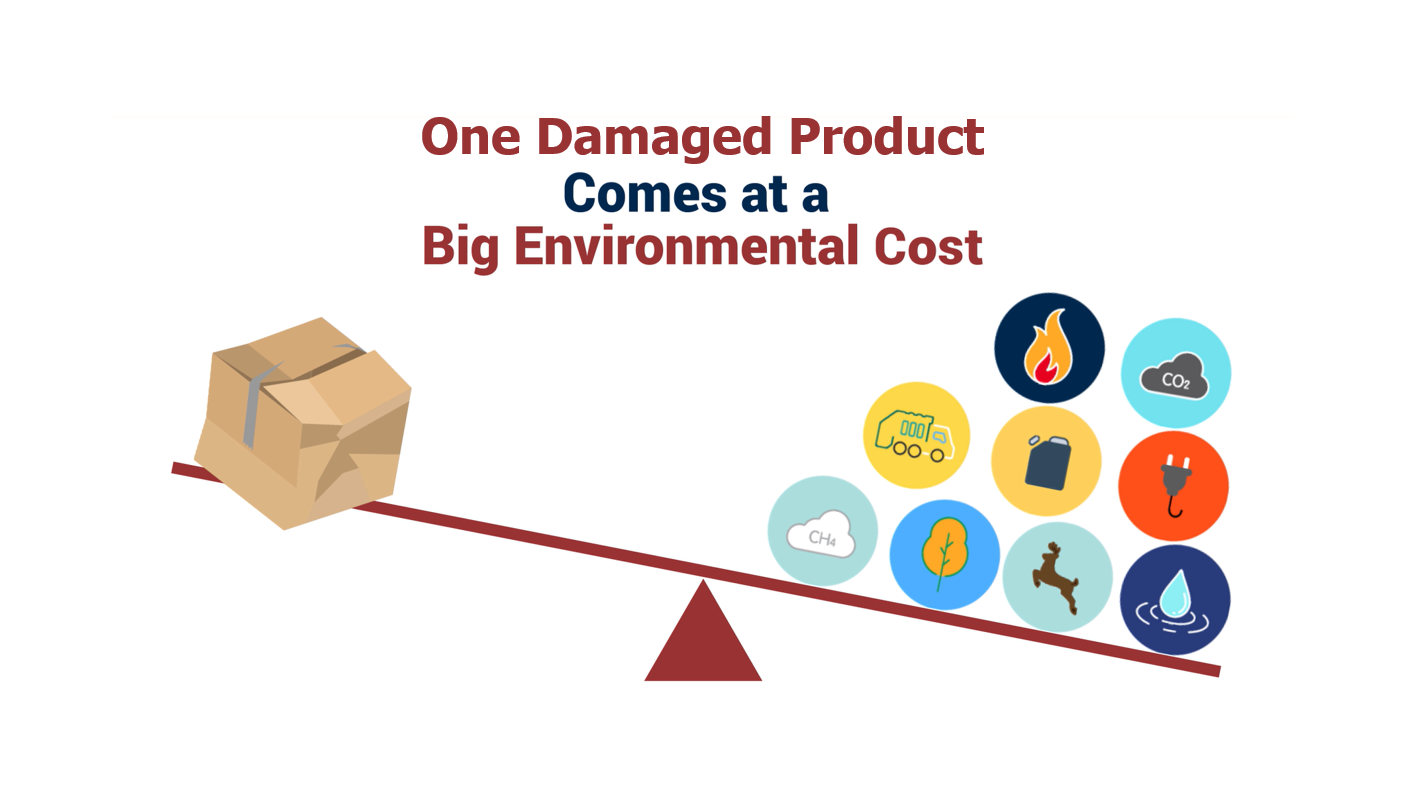 Damaged Products, Damaged Planet
Given all the resources required to ship a single parcel, making sure you ship each order only once might be the single biggest step an online retailer can take toward sustainability. Learn about the environmental impact of damages in our whitepaper, Damaged Products, Damaged Planet: Recognizing the True Environmental Impact of Packaging Decisions.

Request a complimentary EcoGauge assessment
If you would like to improve your environmental footprint, start by gauging how you're doing. Complete the form and we will email your personalized EcoGauge report.
How2Recycle® Packaging Materials
We've teamed up with the Sustainable Packaging Coalition (SPC) and joined other forward-thinking brands in encouraging the proper recycling of packaging material through smart labeling. SPC's standardized How2Recycle® labels are easy to understand, empowering consumers to increase recycling. As a member of How2Recycle® we're dedicated to helping accomplish their goals:
Reduce confusion by creating a clear, well-understood, and nationally harmonized label that enables companies to convey to consumers how to recycle a package.
Improve the reliability, completeness, and transparency of recyclability claims.
Provide a labeling system that follows Federal Trade Commission Green Guides.
Increase the availability and quality of recycled material.
We're proud to offer How2Recycle® labels on printed products such as air pillows and mailer bags. Our team is committed to continue investigating how to expand our efforts to inform and educate consumers on recycling options.
For info on plastic film recycling including store drop off locations nears you, visit plasticfilmrecycling.org.
Your local recycling center is another helpful resource to learn more about how to recycle everyday items in your community. Contact your local recycling center to find out more.

Sustainability is part of our DNA
New technology, new products, new processes—we're always innovating so we can improve packaging's impact on the world. That's why we're dedicated to reducing the consumption of virgin raw materials and packaging waste. We include recycled content in our manufacturing whenever possible. We offer recyclable products like paper and help educate customers on the recycling options available to consumers.
If paper packaging provides the best protection for your application, we have THE most sustainable solution for you.
Easypack paper is totally ecofriendly. We source recycled materials to make our paper, preserving natural resources. We can even provide you with a certificate to let your employees and customers know just how many trees you are saving by using recycled materials.
And though our paper is easily recycled, it's 100% biodegradable, so regardless it won't harm the environment.
Pregis Renew™ Portfolio
Pregis' most sustainable packaging solutions
Designed for the

Circular Economy

Engineered Performance,

Less Materials

Maximizing

Recycled Content

Most Sustainable Solution Per Packaging Category
Minimizing product damages is one of the most important factors of sustainable packaging, that's why Renew™ products don't compromise on protection. Renew products maintain protective performance while using less materials and adding higher levels of recycled content with an emphasis on recapturing, recycling and reuse of materials.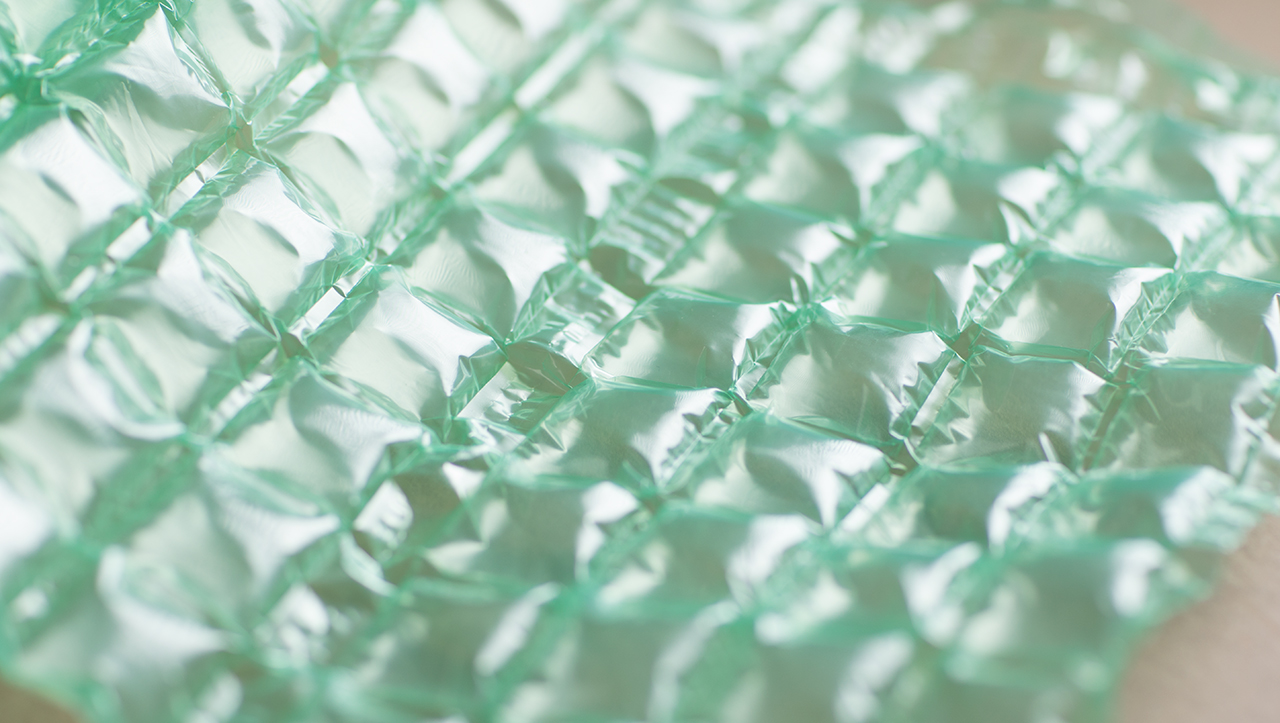 Damaged Product, Damaged Planet
Sustainability starts with protection, eliminating product damages has the biggest impact on maintaining a healthy environment.
Engineered Performance using Less Raw Materials
Pregis optimizes our Renew products by using less virgin materials to maintain the best performance possible.
Maximizing Recycled Content
Each Renew product represents the highest amount of recycled content materials while using less virgin materials and thereby reducing our impact on the environment.
Focused on Maximizing Reclaimed Materials
Pregis is a member of The Alliance to End Plastic Waste, FSC, CEFLEX, and How2Recycle, among other organizations that have a common goal of creating a circular economy. Through the success of these efforts and an increase in the availability of recycled content, Pregis will continue to maximize the amount of reclaimed materials in our manufacturing process.
Sustainability/
Featured Renew Solutions
Featured Renew Solutions