Contact Us
Solving Business Challenges
Put our team to work for you.
At the Pregis IQ, our ISTA certified packaging engineers are eager to tackle your business and packaging challenges. Our experts will analyze your product needs, the complexities of your supply chain and shipping distribution environment before making a recommendation. This consultative approach delivers validated package designs that control total costs, 'wows' customers and stand up to the various testing methods required as an ISTA Certified Laboratory and member of the Amazon Packaging Support and Supplier (APASS) network.
We also happen to be proud tree huggers so we are highly motivated to design the most sustainable package that prevents damage, waste and undesirable environmental consequences.
So bring it on! Our team of curious and certified packaging engineers have a passion for finding the right solutions to delight customers and protect your products through the most challenging environments.
/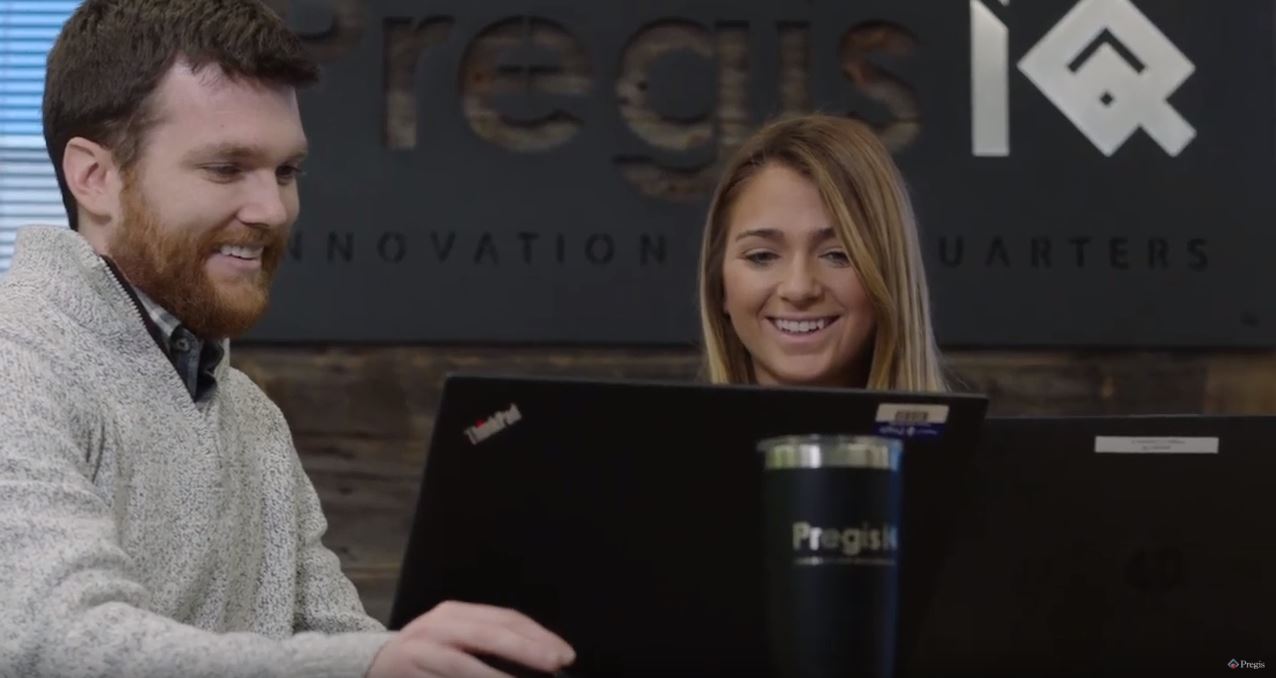 Want to see more?
It's called the Innovation Headquarter (IQ) for a reason. At Pregis, we're committed to developing innovative products that help our customers achieve their company goals.
Getting curious is how we uncover the right solutions for your business.
The Packaging Engineers at the IQ support every Pregis product category with compelling, high-performance packaging solutions designed to withstand the rigors of the most challenging distribution environment. But, our knowledge is not limited to Pregis solutions. We take the time to investigate all packaging options and uncover what is most important to you before delivering a recommendation.
Our experts will provide an analysis of the product and supply chain to determine the most optimal solution and application to improve efficiencies in key areas for our clients:
Damage rates
Material usage
Transportation costs
Labor challenges
Regulatory testing requirements
Unboxing experience
Sustainability footprint
Dim, Damage & Sustainability: These are three of the hottest topics in packaging. Instead of evaluating each in a vacuum, they should be addressed holistically as a decision made in one area often impacts the other two. Let our team tackle all three at once and deliver a comprehensive analysis including easy-to-implement recommendations.
Our deep understanding of trends in the distribution environment, coupled with world class systems and solutions allow us to address a wide variety of markets including automotive, aerospace, ecommerce, food and CPG (Consumer Package Goods) to name drop a few.
On a mission to help you WOW customers with our creative design services.
At the Pregis IQ, we are focused on improving the packaging experience for our clients through innovative solutions and applications. Using a material neutral approach, the Pregis IQ team concentrates on developing packaging that delights customers through high quality, creative designs.
As more and more product categories are shifting to fulfillment through parcel networks, the home unboxing experience has become the gateway to deliver joy and create customers for life. This is vital for marketers, brand owners and retailers looking to capture and retain brand loyalty.
The IQ team is equipped with the latest tools and powerful technology to drive the most innovative solutions in the market. We utilize a strategic process that delivers consistent value. This process is affectionately referred to as the 4Ds of the Pregis IQ:
Discover: Thoroughly understand client needs, wants & desires. Define desired outcomes and success criteria. Seek insights through market trends and applications.
Design: Ideation begins and a strategy is formulated. Innovation plays a large role in the designs we offer up for consideration within the criteria defined during the discovery phase.
Develop: Create the solution. Prototypes, proof of concept, and testing occurs to validate the packaging.
Deliver: The team presents a comprehensive recommendation including a detailed material overview, key metrics, estimated costs and validated samples. Want to understand how consumers experience your products? Visit the IQ. Our immersive customer experience will put you in the consumer's shoes to help understand their perception of packaging decisions you make.
Test, verify and certify to the industry standards that fit your shipping methods. Also known as peace of mind.
Our portfolio of services available at the Pregis IQ also includes parcel environment testing with state-of-the-art equipment. This enables our team to validate packaging designs and ensure they perform out in the real world. And rest assured, our packaging engineers are ISTA certified and able to provide the required documentation to have your products and package certified according to ISTA and APASS standards.
What environment will your product be traveling through? Our experience includes, but is not limited to, testing for the following networks:
Recommendation with flawless implementation.
We factor in the key ingredients that others often overlook. Labor. Ergonomics. Productivity. Automation. Safety. Efficiency. Are these important to your business? Of course they are. At Pregis, we understand how packaging material, systems, and integrations can impact these areas.
The Pregis IQ is not solely focused on the design and testing of packaging, we also provide a space for our clients to experience the entire packaging life cycle – right down to the end-user. At the Pregis IQ, a number of best-in-class solutions are on display as well as modular stations which can be customized to replicate, and modify, your current layout.
Pregis engineers are here to provide demonstrations of equipment, training, and presentations of the solutions we've developed. This strategy is designed to increase customer engagement with our products though a complete and dynamic process.