Contact Us
7 Brands That Are Using Sustainable Packaging to Boost Social Sharing — and Social Good
The rapid surge in e-commerce sales has led to an increase in package waste. These brands are incorporating sustainable packaging into their fulfillment processes.
E-commerce sales jumped a whopping 49 percent in April in response to COVID-19, and since then, online retailers have been scrambling to keep up with the increased demand in shipments. In addition to using more boxes or bags, there is also more in-the-box protection used to make sure the package contents make it safely to its destination. If the materials are not properly disposed of, this additional packaging may lead to a rise in consumer waste.
In spite of all this increased consumption, online shoppers still care about the environmental impact of their purchases. In a recent survey, 83 percent of consumers said they considered the environment at the checkout screen, including the excessive waste it might be generating, and the increase in their carbon footprint. In that same study, 78 percent of respondents said that companies could be doing more to mitigate packaging waste.
More and more brands are becoming conscious about their impact on the environment. Eco-friendly products in the fashion, personal care, and other sectors have been popular for years. But now those same values are being extended to their packaging and fulfilment strategies, and mainstream companies are joining them. After years of developing sustainable products and building social responsibility into our business operations, Pregis has announced the 2K30 Mission to drive even greater impact in the shipping and fulfillment industries.
With the uncertainty of in-person retail is amplified by COVID-19, deliveries and the unboxing experiences are becoming one of the primary ways for brands to build a relationship with their consumers. And part of that relationship is about honoring the sanctity of the environment.
Here are 7 brands using sustainable packaging to make a lasting impact on consumers:
Plaine Products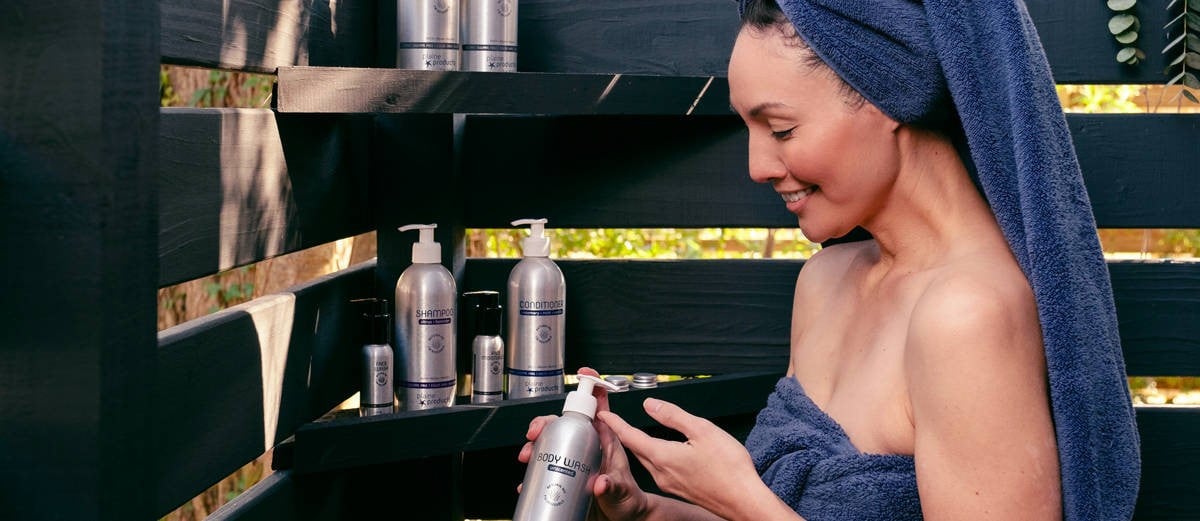 Plaine Products' aluminum containers are 100% recycled and recyclable.
While most products in the personal care aisle at the drug or grocery store are in plastic bottles, Plaine Products differentiates their brand by using aluminum containers. Aside from aluminum being recyclable, the company further contributes to the circular economy by discouraging waste with a unique program where consumers can send in their empty bottles for a full refill at a significant discount when compared to buying off the shelf.
Like all the brands on this list, Plaine Products extends its eco-consciousness into its fulfillment protocols as well. All online orders are shipped in 100 percent recycled cartons.
Customized or unusual packaging has proven to be a way for brands to stand out and catch consumer attention, while reducing waste and lessening impact on the environment. Pregis' Inspyre protective packaging makes sure items arrive undamaged while providing truly unique unboxing experiences akin to unwrapping a gift.
Calvin Klein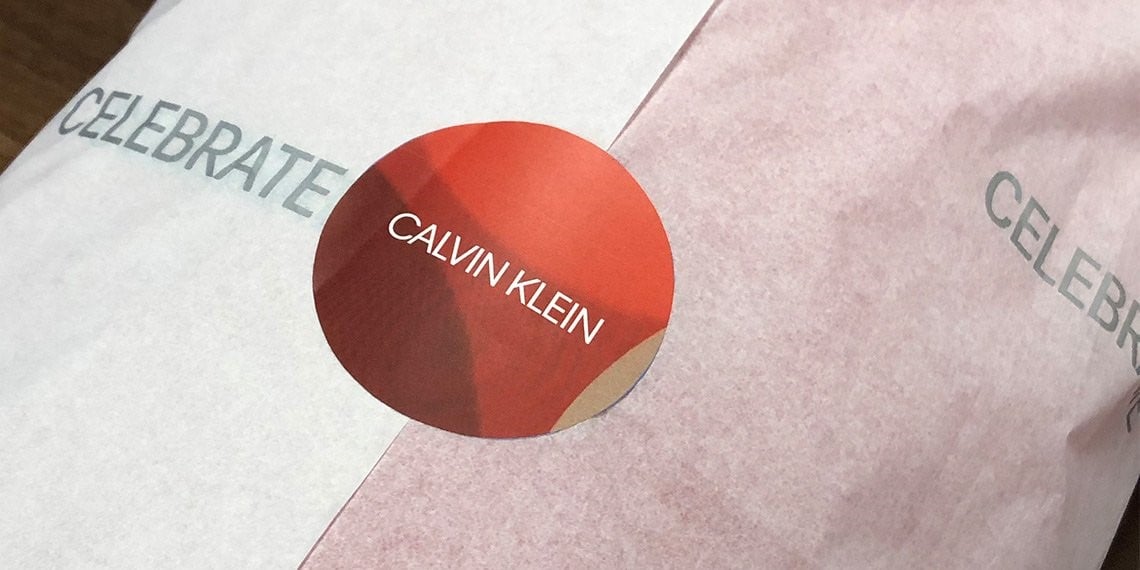 74% of Calvin Klein's packaging is already recyclable, part of a larger goal to be a zero waste company by 2030.
PVH, the global apparel company that owns Calvin Klein, has committed to having packaging that is made of 100 percent sustainable and ethically sourced materials by 2025. And the company has made some landmark strides towards this effort. Currently, 74 percent of Calvin Klein's packaging is recyclable. They've also saved over 200 tons of plastic annually by changing to a thinner material for their clothing packaging.
PVH became the first apparel company to join the How2Recycle initiative, which has grown considerably in influence in recent years. Recognizing the inefficiencies of municipal recycling programs, the How2Recycle Initiative includes detailed instructions on the packaging that educates consumers on how to recycle the waste — especially if they have to take it to special facilities or drop off locations. PVH aims to be a zero waste company by 2030.
Patagonia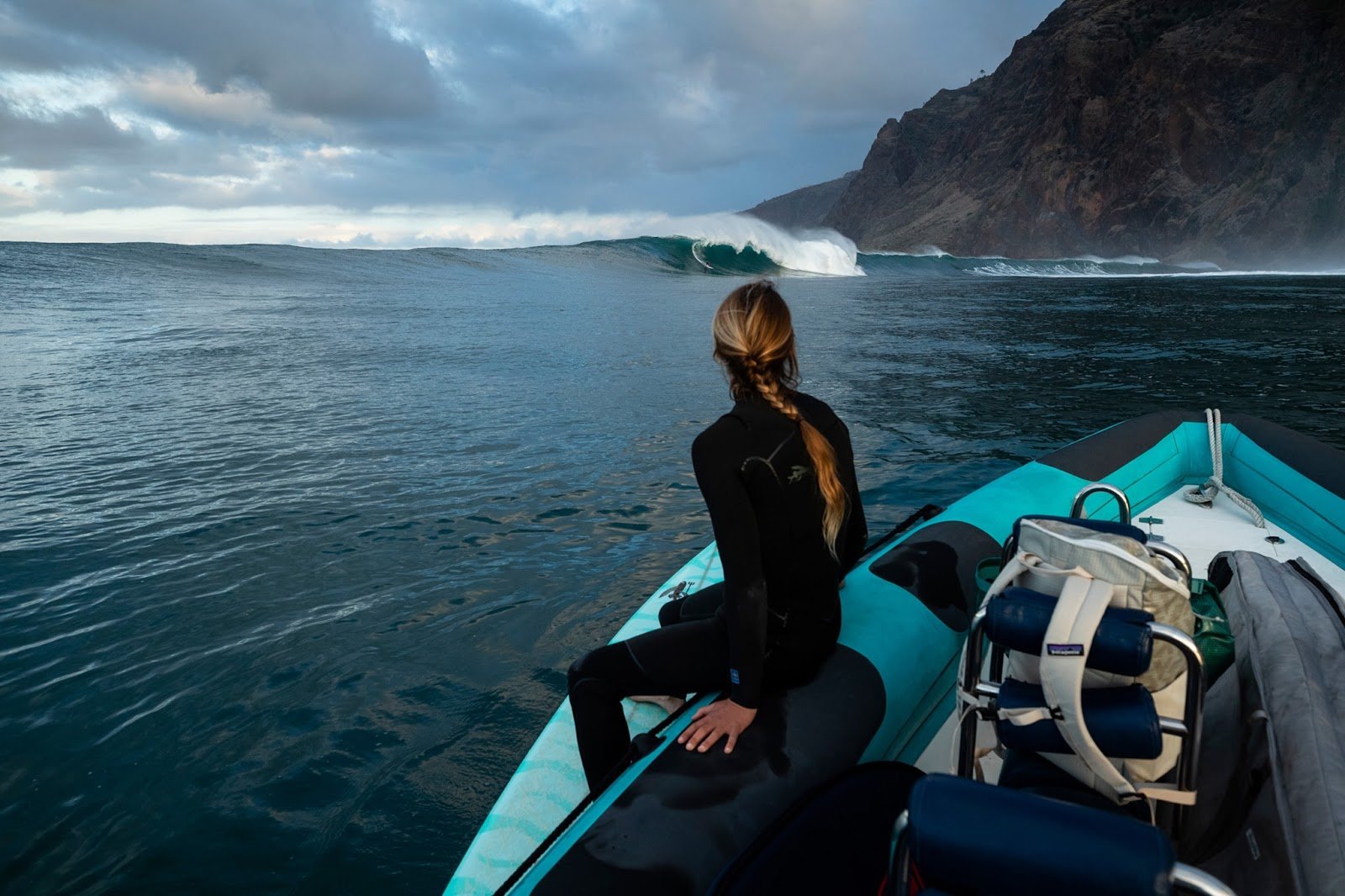 Patagonia's dedication to social impact has been a brand identifier since the beginning.
Patagonia has been leading the way in sustainability and environmentally responsible clothing and accessories for longer than this has even been something consumers cared about, and they have robust environmental, social, and fair trade initiatives deeply embedded in their protocols and company culture.
Recycling has also been of paramount importance to the company. Currently, 68 percent of their clothing line uses recycled material, and their website has detailed instructions on how customers can recycle their garments when they no longer want to wear them. This eco-mindset has extended to making order fulfillment as sustainable as possible. In 2014 they embarked on a mission to reduce package volume to cut down on waste and lower their carbon footprint by requiring fewer trips to make deliveries.As consumers become increasingly aware of the impact their online purchasing habits can have on the environment, brands that tout eco-friendly packaging will have a larger market share. Pregis' Renew™ Portfolio offers a number of sustainable packaging solutions, including 100 percent recycled packing paper, so retailers can protect their shipments from damage, without harming the environment.
ASOS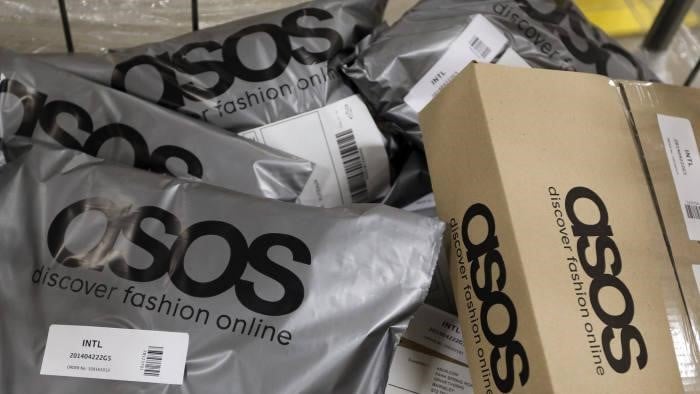 ASOS' efforts to ship more sustainably has already prevented 583 tonnes of plastic from being wasted each year.
ASOS is recognized as a giant in the e-commerce industry, and while few of its products have any characteristics of sustainability, the company has made sure to have mitigation of packaging waste be at the forefront of its environmental policies.
Recently, the company modified their signature black and white mailer bags and reduced their thickness by ten to twenty microns. This small change translated into reducing their impact by 583 tonnes of plastic annually. With ambitions to become a circular fashion business, ASOS has also implemented a closed-loop system with their packaging manufacturer to collect returned packaging and incorporate it into the new mailing bags.
Pregis' Sharp poly bag systems are another strategy for mitigating waste. They offer on-demand, low-waste shipping solutions. The poly bags can be custom printed to enhance the customer experience and with the How2Recycle label so consumers know to recycle the bags at store drop-off locations to be recaptured and reused — sending nothing to a landfill.
Amazon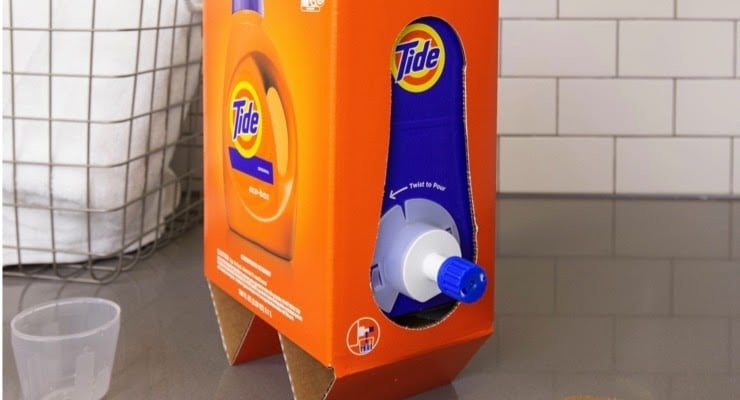 Tide's new sustainable "eco-box," developed by Amazon's Frustration Free-Packaging initiative.
Largely responsible for transforming e-commerce into the juggernaut that it is today, Amazon has an unusual level of influence over brands. In their Frustration Free Packaging initiative, they work with brands on strategies to eliminate supply chain waste and redesign their packaging to be more sustainable while still ensuring they arrive to customers undamaged. One of the biggest successes to come from this program is Tide's new "eco-box," which uses 60 percent less plastic than their traditional packaging. The Ship In Own Container program developed by Amazon also encourages brands to reduce packaging waste by redesigning retail packages to be shipping friendly. While this change limits branding and visual appeal of the retail-ready packaging that many CPGs have spent significant time and money developing, it challenges companies to connect with consumers in other creative ways to maintain brand loyalty.
One of their most recent initiatives, Shipment Zero, was introduced in 2019, and aims to make 50 percent of all of their shipments net carbon zero by the year 2030. The company aims to achieve this by upgrading more of its infrastructure to 100 percent renewable energy, including using electric vehicles, biobased fuels in aviation, as well as integrating more reusable packaging.
Allbirds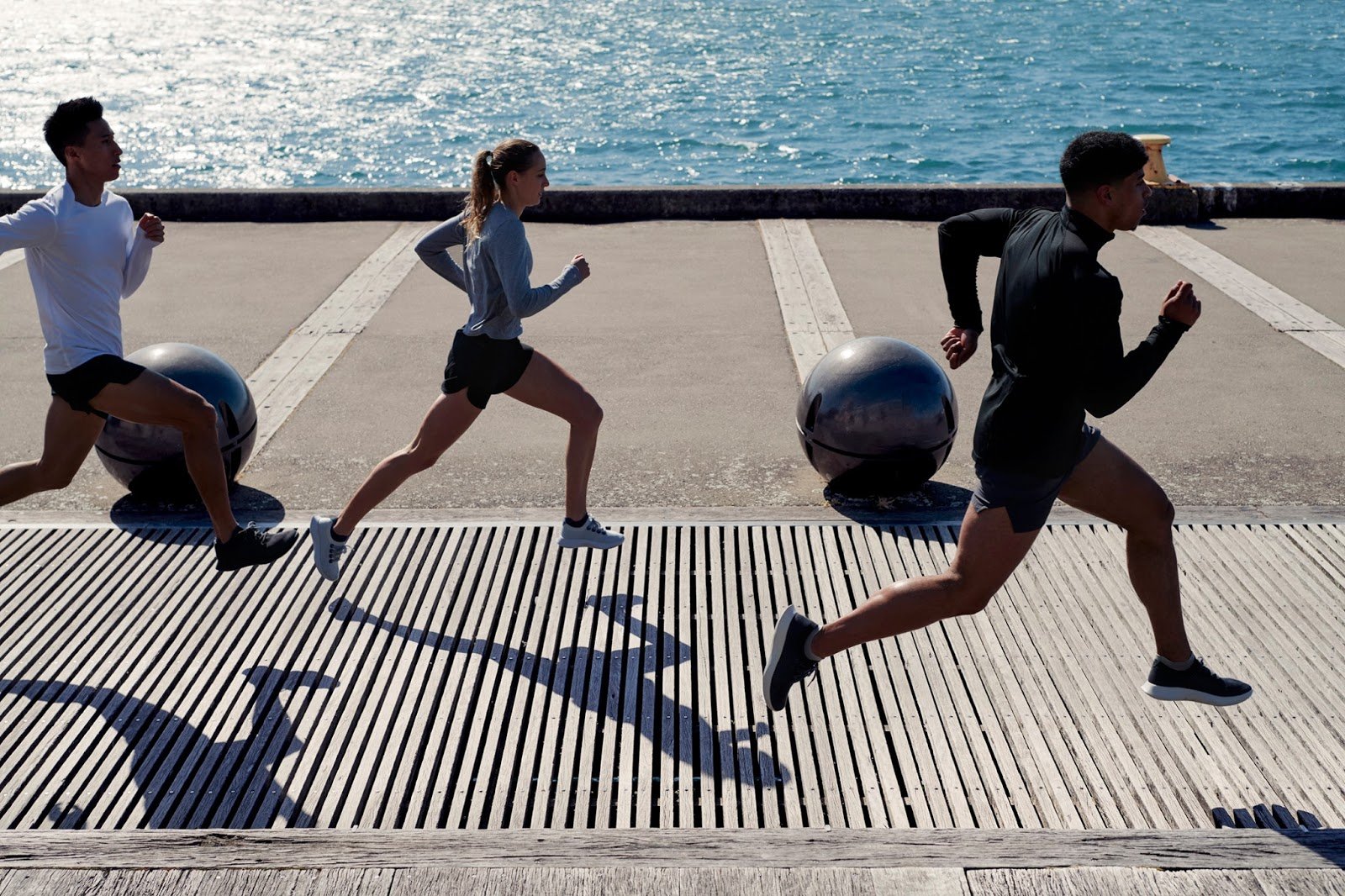 Allbirds retail packaging can be shipped directly to consumers without any extra parcel packaging.
This sustainable shoe company has a lot of things going for it, but one of its primary differentiators is the fact that it uses the exact same box for both retail and shipping. The signature box is made using 90 percent post-consumer recycled material, and from paper that is certified by the FSC (Forest Stewardship Council). This is all part of a larger company-wide effort to go completely carbon neutral. (In 2019, Pregis received an FSC Chain of Custody Mix certification for Easypack paper products.)
Lifestyle Over Luxury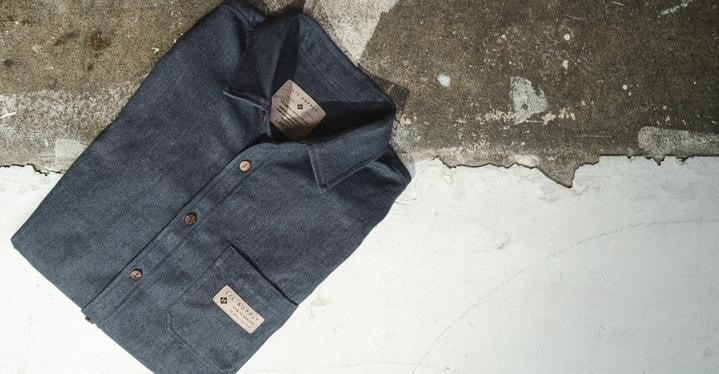 All of Lifestyle Over Luxury's products are made of upcycled materials.
Lifestyle Over Luxury (L/L Supply) is an eco-clothing and accessories company whose philosophy is that "the most sustainable product is one that already exists." Every single item sold on the site is made with upcycled material such as factory floor cutting, end-of-roll fabrics, and even recycled water bottles. And over the years this has evolved to promoting the "circular economy."
They have a similar ethos for their packaging, shipping in boxes that are completely biodegradable and compostable, including the tape that keeps the boxes shut.
BOXED Water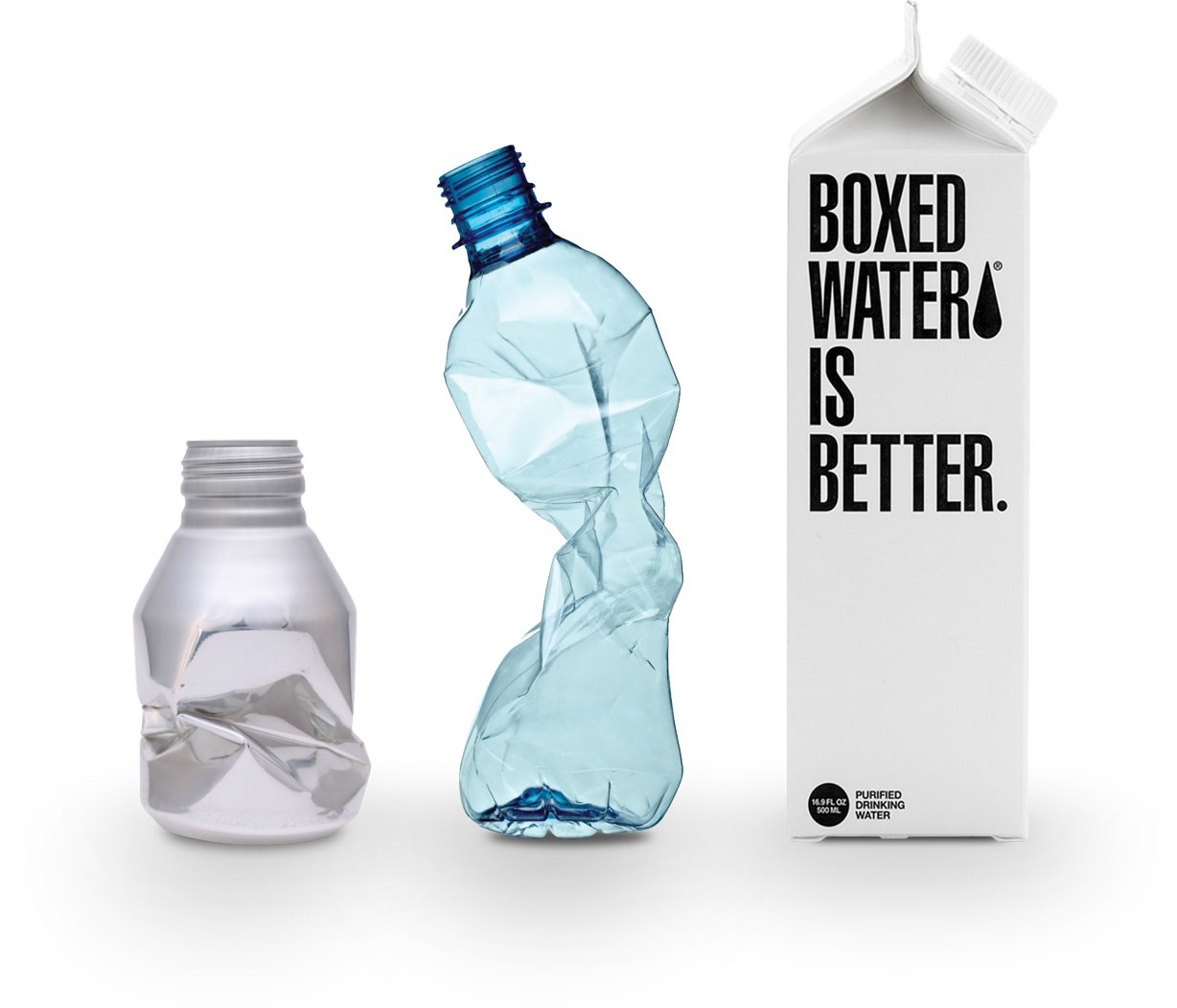 Boxed Water packaging is 100% recycled and recyclable and doesn't contribute to plastic waste.
BOXED Water is perhaps the only company on this list where the brand IS the sustainable packaging. In a market saturated with single-use plastic bottled, BOXED stands out as the bottled water in a cardboard box, ala the milk cartons from grade school. Being made from paper, the packaging is 100 percent recyclable.
What's even more innovative than that however, is the potential for the product to have an incredibly low carbon footprint. BOXED Water can be shipped flat to local refilling stations around the country so that fewer trucks are required to transport the product. Water is life and it's best when it's offered sustainably.
This is something Pregis recognizes as well. A portion of profits from our Inspyre line of products also benefits the Uzima Clean Water Mission, a charity that supplies water filters to help communities without access to potable water.
Ready to make an impact on your customers as well as the environment?