Contact Us
Inspyre Good: Using Protective Packaging to Help a Greater Cause
Uzima Clean Water Mission was named from the Swahili word meaning, "to be filled and overflowing with life." It's a fitting designation for a charity supplying water filters that provide clean drinking water to many of the 800 million people worldwide lacking access to potable water. Built to last up to a decade, Uzima water filters not only remove 99.99 percent of the bacteria and parasites that cause waterborne diseases, they measurably improve people's quality of life in some of the world's most vulnerable communities.
After traveling to Africa to fight water insecurities hands-on, a Pregis employee discovered how a single Uzima filter can dramatically improve multiple lives. Upon returning to work, they shared their enthusiasm for Uzima and inspired other coworkers to join the cause. Soon after, supporting Uzima and the people it helps became a company-wide mission.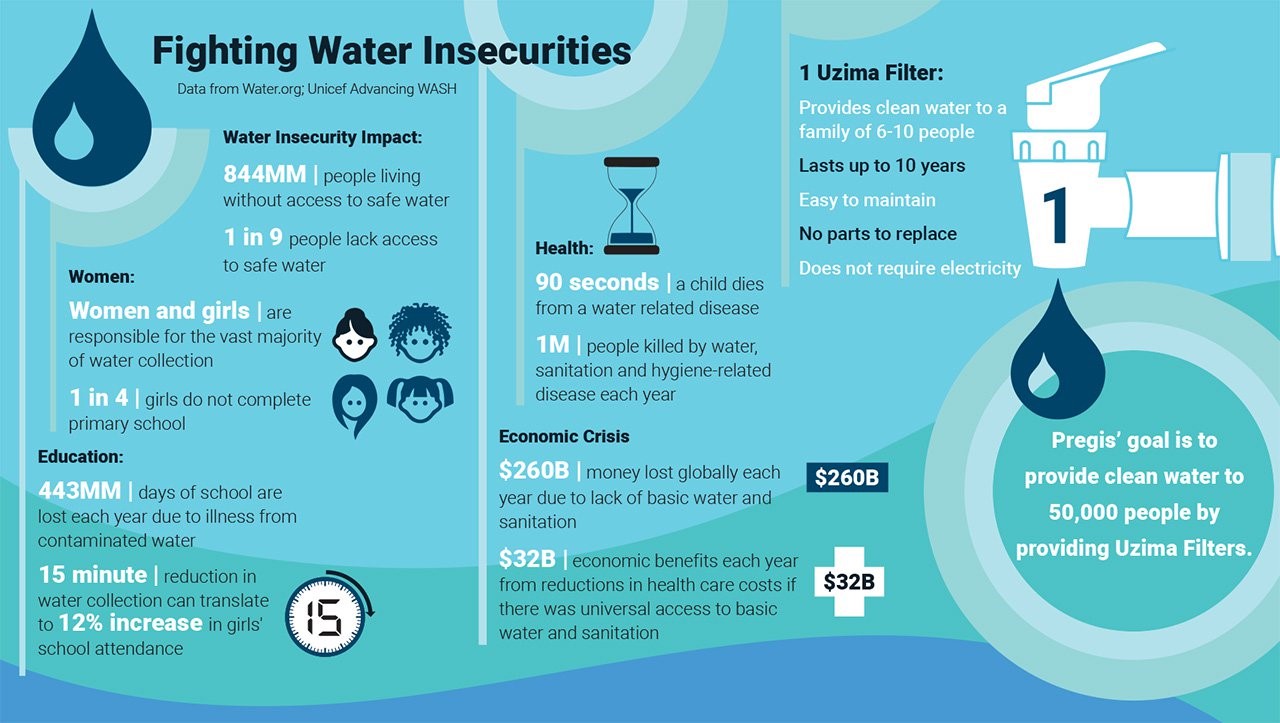 Inspyred to Do More
In March 2018, Pregis introduced its colorful Inspyre line of hybrid-cushioning protective packaging. A main component of the new line is the #InspyreChange initiative, intended to contribute to and raise awareness for larger causes. With that in mind, Pregis dedicates a portion of sales from the first color manufactured – water blue – to Uzima.
This year, Pregis set an ambitious goal of helping Uzima bring clean drinking water to 50,000 people in Kenya and other communities around the globe. With employee contributions, company-matched donations and sales from the Inspyre line, the goal is well within reach.
"We're excited about the charitable contributions and engagement received from both employees and customers in the first year of our partnership with Uzima," said Daché Davidson, vice president of marketing at Pregis. "We're also proud to be close to achieving this year's donation goal. But it made us wonder, what else can we do to raise awareness for the cause, and how can we help support the charities that are important to our customers?"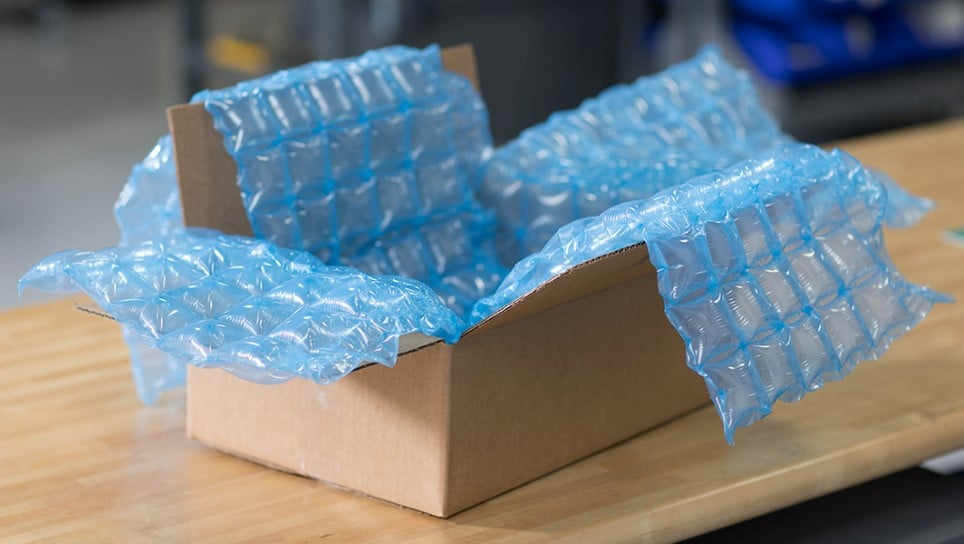 "Being in the position to communicate to – and even inspire – customers is something that all manufacturers and retailers should take advantage of." – Clint Smith, product manager, Pregis
Making a Bigger Splash
After the success of its Uzima-inspired water blue packaging, Pregis decided to produce other colors of inflatable cushioning that organizations can use to support their own cause-marketing or brand-awareness campaigns. To highlight the significance of the colorful packaging, Pregis creates package inserts that explain the mission behind the hue. These inserts can be further customized to promote social engagement and raise awareness for the causes that matter most to them.
"Because a splash of color can be unexpected in the world of protective packaging, it has the potential to leave a long-lasting impression on those who come in contact with it," said Clint Smith, Pregis product manager. "Being in the position to communicate to – and even inspire – customers is something that all manufacturers and retailers should take advantage of, especially when they can illustrate their support of a charity or initiative that's doing good in the world."
To learn more about Inspyre packaging and Uzima's life-saving initiative, visit www.pregis.com/giving-back.