Contact Us
Helping You Make the Right Choice
Sustainability starts with the packaging you choose.
By finding the right solution for every packaging need, nothing is wasted and products stay damage-free, reducing the returns that add up in fuel and energy costs to the environment. At Pregis, we're on a mission to help you choose the solutions that perfectly answer any application, so you can be confident you're doing your part to protect our environment.
Package with the Planet in Mind
While many connect less product damage to improved customer confidence and an improved bottom line, few stop to think about its extraordinary environmental impact. With better protective packaging decisions, damages can be prevented – helping you improve your business, and better serve customers and the world around you.
Pregis has carefully evaluated and quantified the telling toll of damaged parcel shipments on the environment. We are here to help you provide customers with a memorable, positive unboxing experience and the environment.
Product Damages/
WHITE PAPER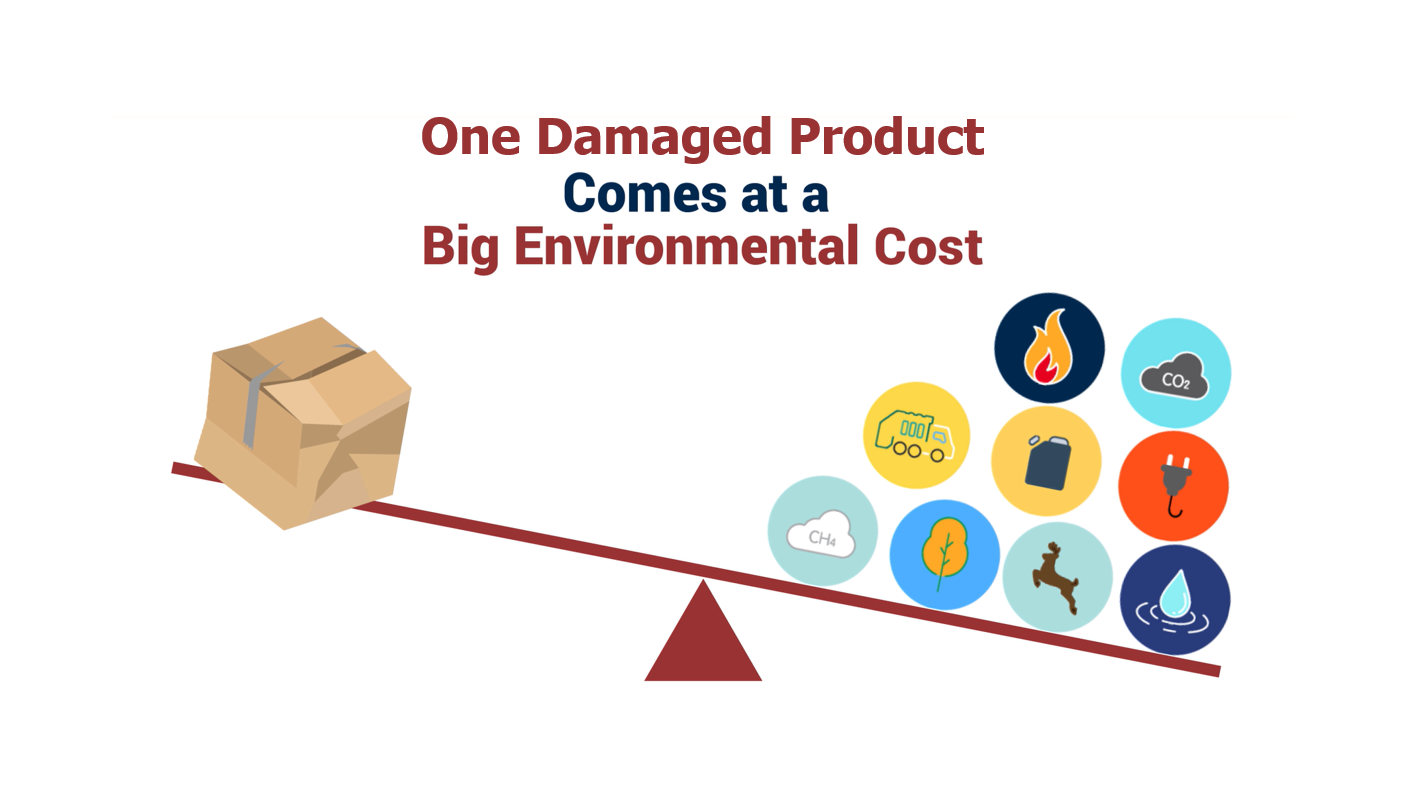 Damaged Products, Damaged Planet
Given all the resources required to ship a single parcel, making sure you ship each order only once might be the single biggest step an online retailer can take toward sustainability. Learn about the environmental impact of damages in our whitepaper, Damaged Products, Damaged Planet: Recognizing the True Environmental Impact of Packaging Decisions.

Request a Complimentary EcoGauge Assessment
Sustainability is part of our DNA
New technology, new products, new processes—we're always innovating so we can improve packaging's impact on the world. That's why we're dedicated to reducing the consumption of virgin raw materials and packaging waste. We include recycled content in our manufacturing whenever possible. We offer recyclable products like paper and help educate customers on the recycling options available.
If paper packaging provides the best protection for your application, we have THE most sustainable solution for you.
Easypack paper is totally ecofriendly. We source recycled materials to make our paper, preserving natural resources. We can even provide you with a certificate to let your employees and customers know just how many trees you are saving by using recycled materials.
And though our paper is easily recycled, it's 100% biodegradable, so regardless it won't harm the environment.