Contact Us
Unboxing Value: Don't Forget the eCommerce Package When Appealing to Consumers
Being captivated by a well-designed product package is a universal experience for most consumers.
How a product looks on the shelf, the colors used, and the quality of materials used in packaging are characteristics that, everyone can agree, impact buying behavior.
As we experience the rise of the 'homebody' economy, for many buyers, their first impression of a brand is now split between the initial introduction on their doorstep and then again when they open the package and see the product.
The secondary package is an important part of the overall user experience. According to a survey, 48 percent of consumers believe that transport packaging directly reflects the value of the product being shipped. Likewise, it suggests that the shopper's first impression of the transport packaging is just as important.
There are a variety of packaging options to choose from like polybags, boxes, cushioned and non-cushioned shipping mailers – and more. There are also many types of void fill for delicate shipments – like bubble cushion, air pillows, kraft paper, tissue paper, and foam. In all these solutions, the packing process is similar: a product is placed in the packaging, some type of protective material is added (if needed), and the package is closed, labeled and then shipped to the purchaser.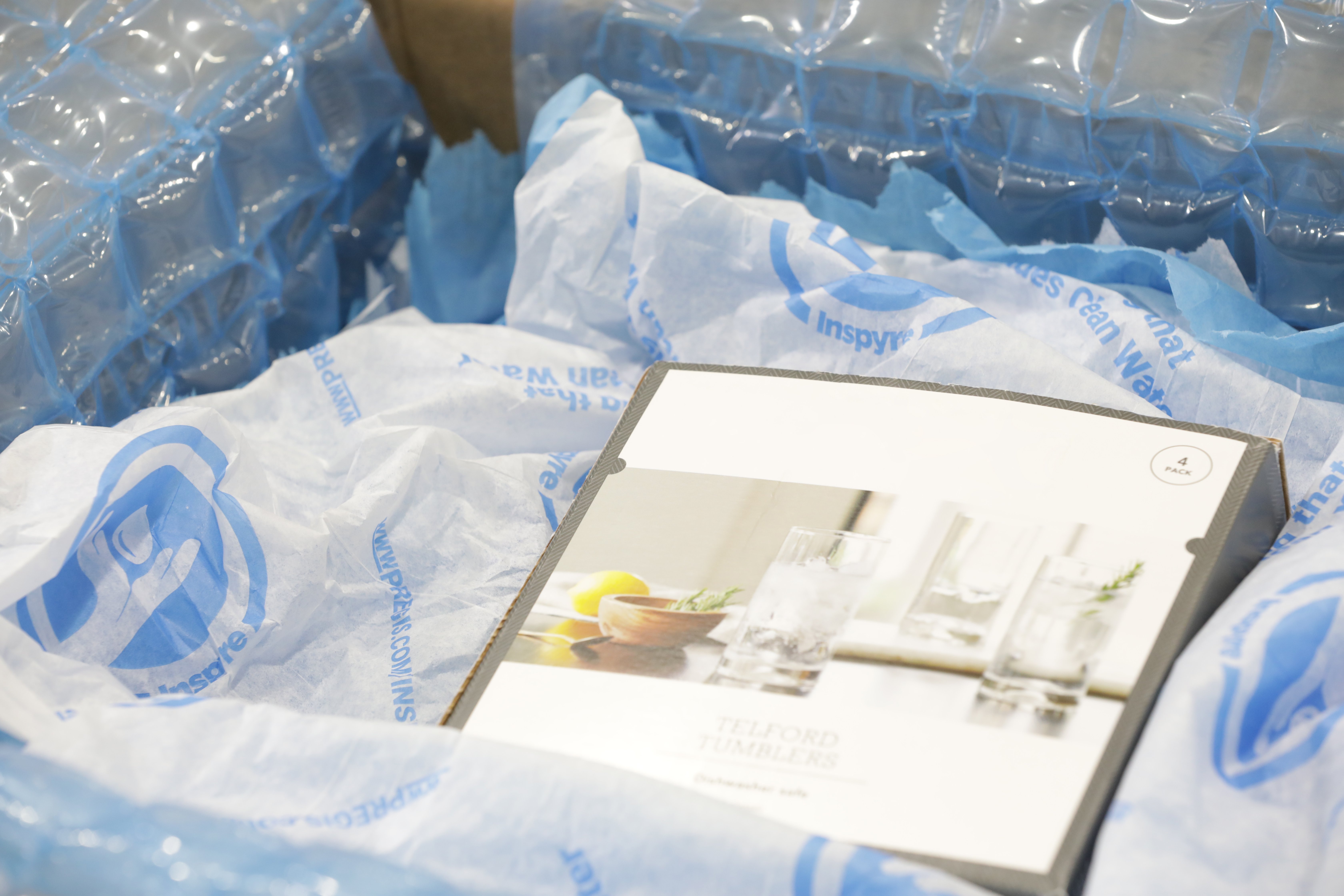 As part of the customer experience, the eCommerce package is subject to the same rigorous consumer demands they carry with them into a brick-and-mortar store. Buyers are increasingly choosing to buy from brands that are aligned with social or environmental issues, in fact:
20 percent prefer giving back by buying socially responsible products
70 percent of Millennials spend more with socially conscious brands - that's 2.45T in buying power
87 percent would purchase a product because a company advocates for a shared cause
Consequently, it makes sense for companies to review their packaging techniques and materials to reduce their environmental impact and align their values with those of their audience. Companies that protect their products with Pregis Inspyre™ packaging help fight water insecurities in communities across the world. Pregis Inspyre Packaging allows brands to communicate with their customers and give back to a charitable cause.
Personalizing shipments by incorporating a branded element such as colorful tissues or a special message on the package will surprise and delight customers throughout the unboxing experience. This addition may take more steps and add to your packaging process cost, but it can be an essential differentiator for your business.
As a powerful example, for every purchase of Inspyre packaging, a portion of the purchase is dedicated to its charity partner, Uzima. Brands using Inspyre packaging are provided with marketing collateral to help promote their partnership with Uzima, an organization that provides water filters to communities in need, globally. Since 2018, Pregis has helped bring clean water to more than 170,000 people worldwide through its support of Uzima.
The newly launched Inspyre mailer is also made with a minimum of 30 percent recycled content, offering end-users a way to contribute to sustainability goals and positive change. All Inspyre mailers have a stock footer with messaging to consumers communicating the value of this cause marketing initiative with a '1% for the Planet' logo, How2Recycle® label, consumer-friendly recyclability instructions, and a QR code to learn more about the corporate social responsibility program.
The mailer, available in fanfold and roll stock, runs through Pregis Sharp automated bagging systems, which can increase throughput by four times that of manual packing applications. The Inspyre mailer is available in a stock print, or customers can opt for custom designs to further connect brands to the Inspyre program.
That's just one of many examples of how packaging has evolved to meet the changing needs of today's unboxers. It is clear that package designers and manufacturers are taking note of the changing needs of shoppers and evolving their products to meet them.
If you're looking for ways to improve your packaging process and create a stronger connection to your customer base, Pregis has what you need. Contact us today to learn more.