Contact Us
Selling Sustainable Solutions by Buyer Motivation
As companies prioritize sustainability, its importance grows across organization departments - all of which have different day-to-day business needs to consider. Understanding customer's unique buying motivations will help you tailor solutions to meet their needs.
A new Gartner, Inc. survey1 found that 87% of business leaders expect to increase organization investment in sustainability over the next two years. As packaging professionals, we can help customers reach their sustainability goals while continuing to meet day-to-day business needs.
As companies prioritize sustainability, its importance grows across organization departments – all of which have different day-to-day business needs to consider.
Understand your audience
Understanding customers' unique motivations and needs will help guide impactful conversations. What are their goals? How do they measure success? What keeps them up at night?
You will find that these answers vary depending on a person's role within the organization. To be efficient with customers' limited time, tailor your conversations to what is important to them.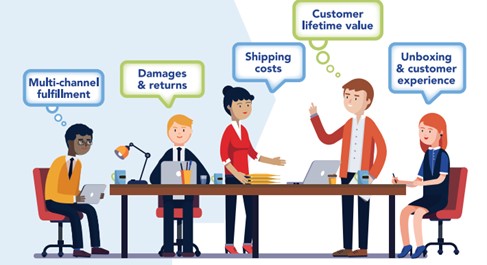 Tailor your message
Let's use landfill waste reduction as an example of a company's sustainability goal. Although not always top of mind, reducing damage rates through protective packaging can significantly reduce landfill waste. The examples below show how the impact of lowering damage rates differs across organizational roles.
Operational Motivation: Maximize Efficiency - Operations professionals are tasked with making the best use of resources to operate efficiently and effectively. Sustainable solutions are most valuable to operations when tied to process improvements – increasing throughput, decreasing downtime, and optimizing floor space.
If damage occurs during the shipping or production process, the damaged goods must be received as a return, evaluated and either replaced or repaired and then reshipped. The added processing and shipping time slows down the operation, reducing productivity and output, which is often a key performance indicator (KPI) for operations managers.
Each operation has distinct packaging needs, and the best solutions are designed for specific applications. Pregis IQ (Innovation Headquarters) packaging engineers work with customers to assess high damage rates, among other challenges. They can create the optimal solution through testing and validation to reduce product damages and minimize environmental impact while improving operational efficiencies – like speed and throughput.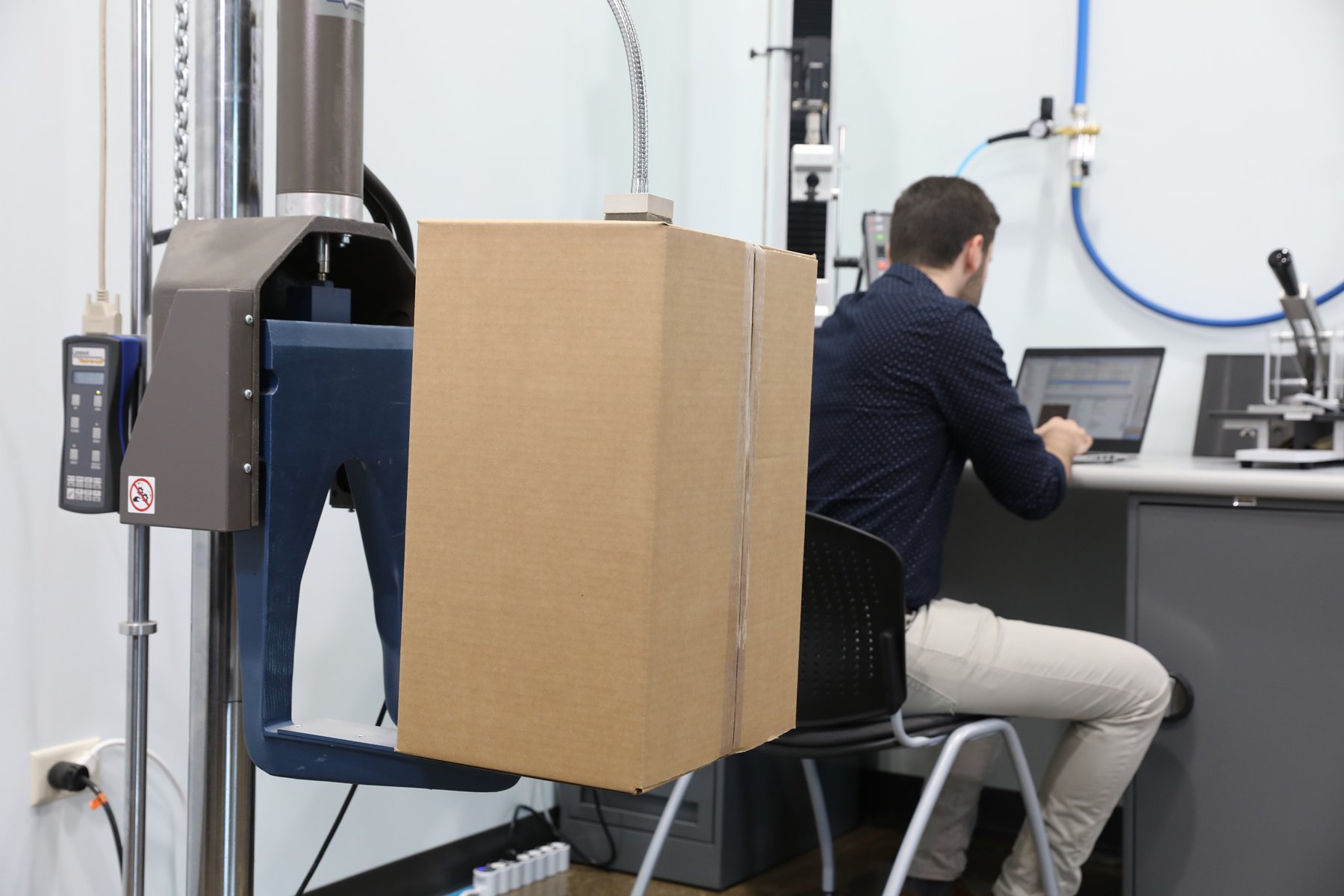 Finance/Purchasing: The Bottom Line - Financial minds are about the numbers – evaluating risk, reducing costs and increasing profits.
They want to know how a packaging solution impacts the bottom line, and it's easy to focus on product cost when making purchasing decisions. When speaking with a finance or purchasing professional, help demonstrate that product cost is only one data point in the larger equation of product protection.
To drive home the holistic cost of damaged products share this case study on improving profitability by reducing damages and work with your local rep to get a free damage rate cost analysis through the Pregis Damage Rate Calculator. This helpful tool calculates the cost of the return & replacement freight, the replacement product, additional warehouse labor, customer service labor, and replacement packaging.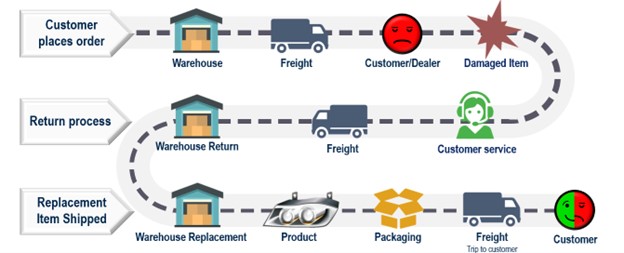 Sustainability Managers: Environmental Protection - Sustainability professionals play a significant role in achieving an organization's environmental goals. They wake up every day thinking about the successful implementation of sustainable business practices.
To help demonstrate the environmental impact of damaged products, share this Damaged Products, Damaged Planet whitepaper and work with your customer to fill out the Pregis EcoGauge form. Our sustainability experts use the EcoGauge to measure the environmental impact of products damaged in transit.
Pregis sustainability experts can also implement a Compass Lifecycle Analysis to compare packaging solutions throughout their existence. The most sustainable packaging solution may only be apparent with analysis, making Pregis a go-to source for sustainability professionals who value transparency from inception to disposal for the products they choose.

Marketing: Brand Owner - A marketing professional is focused on brand perception, customer needs and industry trends. They connect with audiences through authentic and impactful storytelling to build a compelling brand story for customers and employees.
Consumers' sustainability perceptions and priorities in industries like retail largely influence in packaging decisions. Including on-pack messaging or QR codes that drive deeper into the importance of protection from product damages will help them share their sustainability story.
Marketing departments also care about product damage because it negatively impacts product reviews, a company's reputation and customer lifetime value. When identifying a solution for product damages, highlight where there are opportunities to connect with customers and craft messages with digestible stats that can be easily consumed and help tell a story of how their choices positively impact the world around us.
For example, the Pregis Inspyre™ line provides packaging with a purpose by being a brand member of 1% for the planet. A portion of Inspyre sales funds Uzima, a charity that makes and distributes water filters that provide clean drinking water to people in need – while also connecting with customers and building brand loyalty.
Personal motivations
An essential factor to consider across organization roles is personal motivations toward sustainability and social causes. Employees may have more pride in their work, knowing that their company prioritizes sustainability goals and works with suppliers who take environmental impact seriously.
Ready to learn more about Pregis sustainable solutions?
Reach out to a Pregis Professional Today