Contact Us
Pregis partners with ProShip to help customers streamline their supply chain
With the significant – and seemingly never-ending – growth of e-commerce, improving efficiencies in the packaging, labeling, and shipping process is a must. With the labor challenges across warehouses and fulfillment centers, automation is proven to help relieve supply chain issues, increase shipping capacity, and cut down on time and labor. A win-win-win.
With retailers shipping thousands of packages a day, employing integrated automation systems to move products from initial order to the customer's doorstep with speed and accuracy is a necessity. Not only do these systems increase efficiency, they keep material, labor, and shipping costs to a minimum.
Customized solutions that integrate shipping software directly with packaging systems increase productivity and reduce parcel shipping spend. Shipping software solutions save money by choosing the best shipping method and lowest carrier costs in real time. Combine that with an automated bagging system that dramatically improves throughput, and the cost savings increase significantly.
Learn more about how ProShip's software can help you benefit form the best shipping rates.
A Real-World Case Study
Background
A major department store retailer needed to increase productivity and streamline the packaging of soft goods to keep up with its booming e-commerce business. Pregis integrated ProShip's software directly with Pregis Sharp's automated bagging systems. The combined technologies increased throughput, reduced labor costs, and delivered significant cost savings.
Integration Increases Throughput
In this fully integrated system, each order is weighed by an inline scale, then a scan transmits order information and weight from the WMS to ProShip for rate shopping. From there, ProShip sends shipping information to the Pregis Sharp bagger, which prints the shipping information directly onto the mailer to be packed, sealed, and shipped. The whole process – from scanning an order to sending shipping information to the bagger – takes about one second, dramatically improving throughput.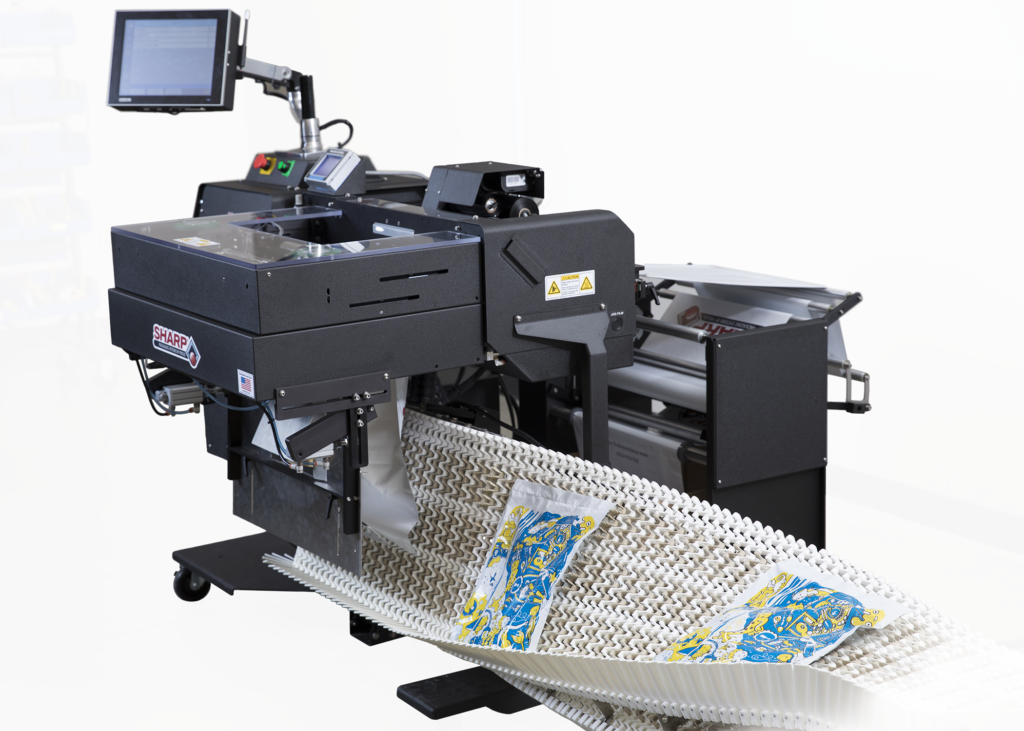 Automated Bagging and Labeling Significantly Reduces Labor Costs
Labor costs are typically the highest costs in warehouses and fulfillment centers. By automating the bagging system and reducing manual touch points, one operator can do what typically requires four operators for this major retailer.
By installing 200 Sharp bagging machines, the company was able to redeploy 600 packers to other areas of the fulfillment center. That provided an ROI in under 1 year, with millions in additional labor savings each subsequent year.
Direct Printing Drives Additional Cost Savings
The Pregis Sharp bagging system eliminates the need for a paper label by printing the shipping information directly on the bag. This is one less touch point and one less material, driving additional throughput and cost savings. And because the bag doesn't have a paper label adhered to it, it is all one poly substrate and How2Recycle® approved for recycling at store drop-off locations across the country, a plus for the retailer and the environment.
To combat rising shipping costs, reduce weight charges, and overcome productivity and labor challenges to keep up with demand, fully customized end-of-line bagging solutions are a game changer. Working with the various complexities and demands of a retailer's e-commerce fulfillment centers, ProShip and Pregis created a solution that has generated significant results through increased productivity, reduced labor, decreased material, and shipping cost savings. When elevated automation systems partner with robust and advanced multi-carrier shipping software, customers will experience the speed, compliance, support, and flexibility necessary to keep up with the expectations of customers now and in the future.