Contact Us
Filmed on Location: Shielding Delicate Surfaces During Production and Shipping
When consumers see temporary protective film stuck to television screens, computer monitors, appliances and even carpeting, they might just see a glorified piece of tape. But, a lot of research goes into making that film durable and effective, and these days, it's being asked to protect more complex surfaces than ever before.
As consumers demand new approaches to traditional products, manufacturers are constantly exploring how to innovate and create new product surfaces. Today, these surfaces are sophisticated and highly engineered, often adding compounds to paints and other coatings to enhance appearance and make surfaces more resistant to stains, fingerprints, fire, ultraviolet light, reflection or glare.
Unique Surfaces, Unique Protection
These new, complex surfaces call for equally innovative protection. Surface protection and films are used on a wide range of class-A surfaces, which are those that are on full display and must look perfect when new. These could include corrugated metal roofs, auto parts, windows, garage doors, countertops, appliances and more.
"Protective films are tested to endure prolonged exposure to heat, humidity and sunlight in an accelerated-aging chamber to ensure they can withstand warehousing and shipping and hold up over time."
Many protective films are polyethylene-based, but for some surfaces, polypropylene- or polyester-based films are a better fit. There are some that are ideal for cutting or having holes punched into them so they fit around a product's parts or features, and others have elasticity and can stretch to maintain contact with the surface. They also come in an assortment of colors and can even be printed with a company's logo, marketing messaging or instructions for use.
Putting Films to the Test
While many films and adhesives can be used on a wide array of surfaces, some are developed with only one specialty product in mind. To better understand new surface applications and create protective products that don't interfere with their chemical composition, surface samples will often be acquired when manufacturers are working on new surface types. Then teams of scientists can identify the right mix of film backing and proprietary, water-based adhesives. If one doesn't exist, they'll create it themselves.
The surfaces of many modern products often are more reactive to adhesives and harder for protective films to stick to, so combinations of adhesives and film backings undergo thorough testing. They endure prolonged exposure to heat, humidity and sunlight in an accelerated-aging chamber to ensure they can withstand warehousing and shipping and hold up over time.
If there is any change in the product's appearance or texture, or if adhesive is transferred onto the surface, it's back to the drawing board.
Other Forms of Surface Protection
When shipping multiple items with delicate finishes, such as some metal or plastic auto parts, shippers can interleave them to prevent friction. Interleaving involves placing a protective barrier between products as they are stacked on top of each other.
Edges of delicate surfaces can also be padded and shielded with brackets of durable polyethylene foam, a resilient edge-protector that absorbs shock and vibration. It is able to conform to nearly any product, is crushproof, and is great for cushioning, blocking and bracing.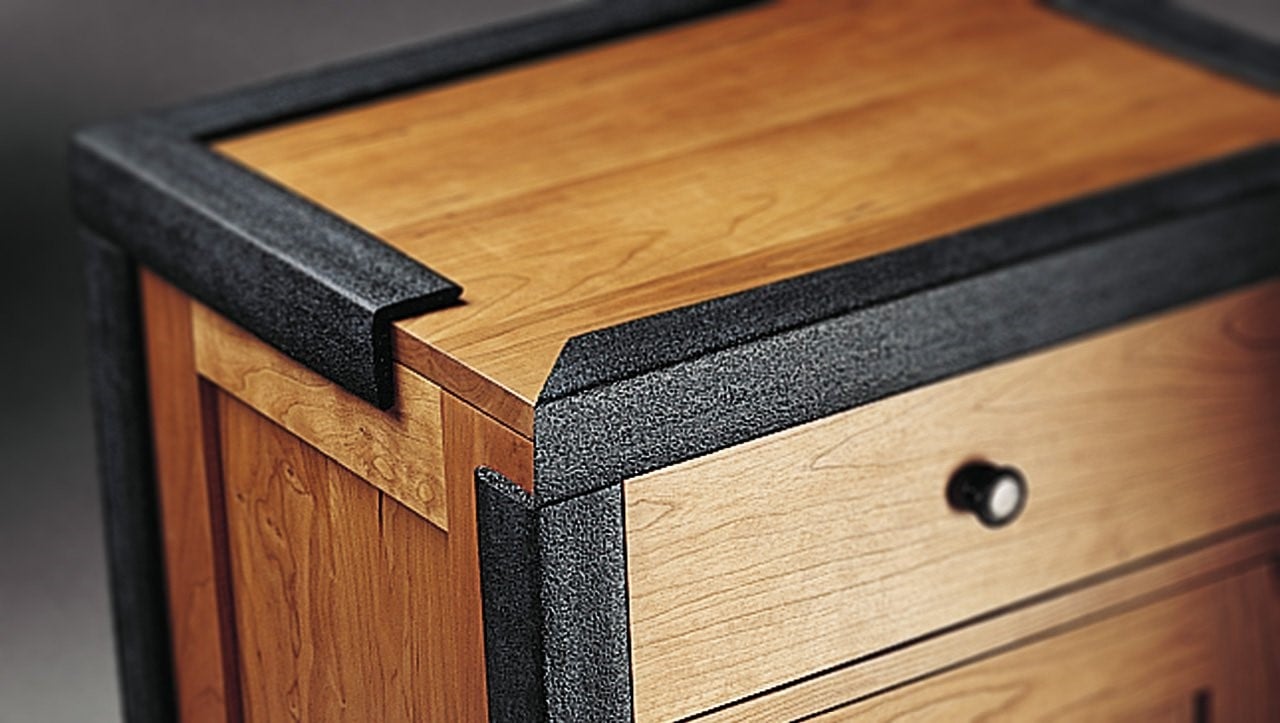 Protecting Profits
Protecting product edges and surfaces also protects the bottom line. These solutions prevent scratches, abrasions, contamination and other damage to delicate surfaces as products move down the assembly line and protect products during shipping, warehousing and installation – ensuring end-users encounter a pristine surface every time.
For manufacturers and shippers, damage to delicate product surfaces is one of the main reasons why orders are returned and can really shrink profit margins. But with the right form of surface protection, they can ensure that a small scratch doesn't lead to a big loss.
To learn more about Pregis' full line of surface protection solutions, visit www.pregis.com/surface-protection.