Contact Us
Cleaning Up the Holidays: How to Recycle for a Sustainable New Year
Here's how to keep your holiday wrapping paper, boxes, packaging, and even trees out of the landfill.
Though the holidays are a time of fun and celebration, the season often brings significant waste. In the U.S., the Environmental Protection Agency estimates that Americans toss 25 percent more garbage in the six weeks between Thanksgiving and New Year's Eve than any other time. In the U.K., a study has calculated that waste increases by 30 percent in that same period.
Maintaining sustainable habits during the holidays can be a challenge, but it's an opportunity to get creative and stay conscious.
Here's how to celebrate the holidays sustainably:
Wrapping Paper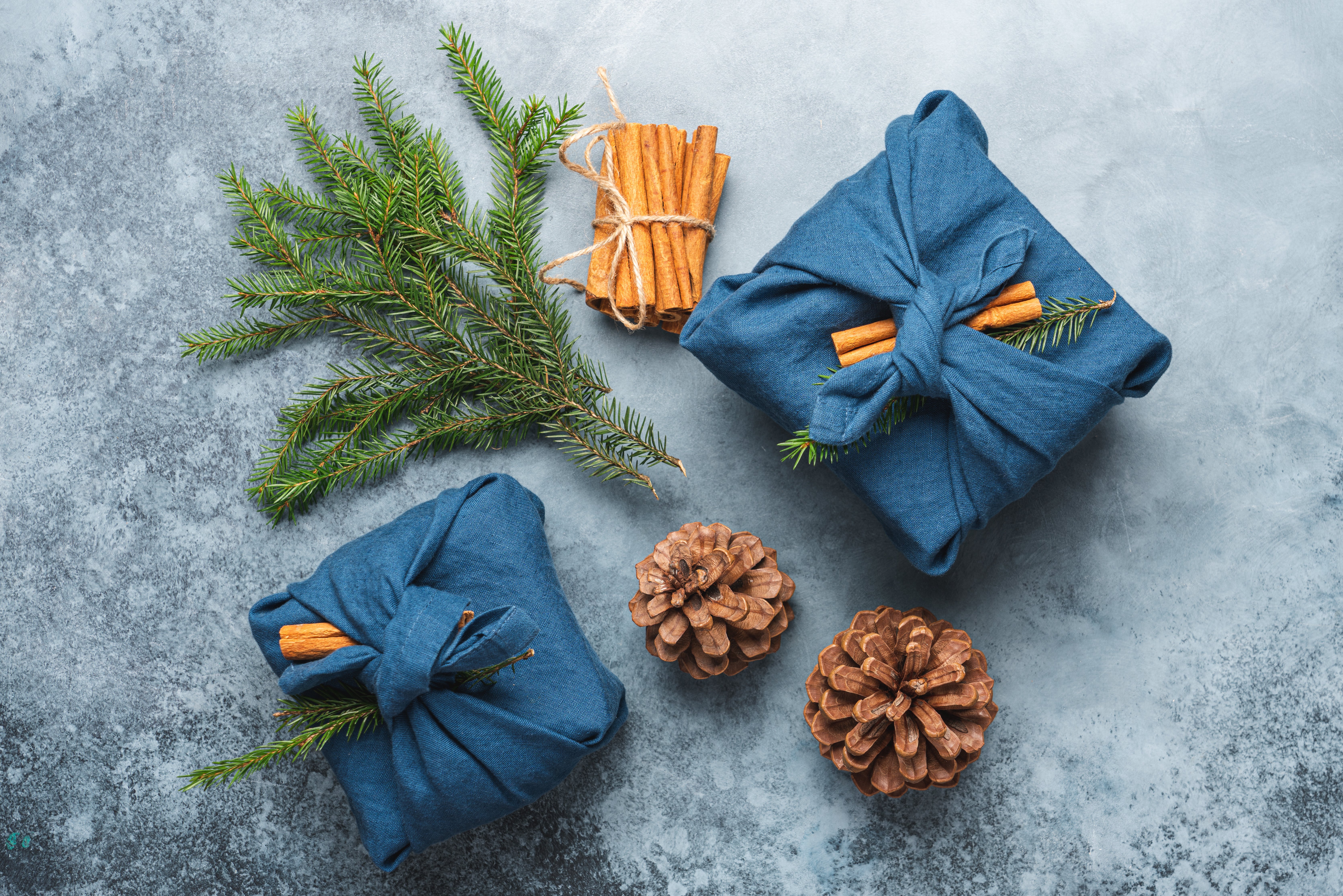 Cotton Christmas gift wrapping.
Wrapping paper is made of much more than just paper, using materials like foil, plastic glitter, and even clay — making this holiday trash markedly more difficult to recycle than you might think.
However, wrapping made of newspaper or craft paper is generally recyclable in curbside bins. Plus, many brands offer recycling information printed directly on the packaging. Pay attention and make purchases according to your sustainability needs.
Several brands make wrapping paper from recycled materials, too. Expect to find this information printed on the packaging, or you can shop specifically for it online. Another way to minimize environmental impact is by using reusable gift wrap, such as cloth. Here's a list of other zero or low-waste gift wrapping ideas.
Gift Bags, Bows, Ribbons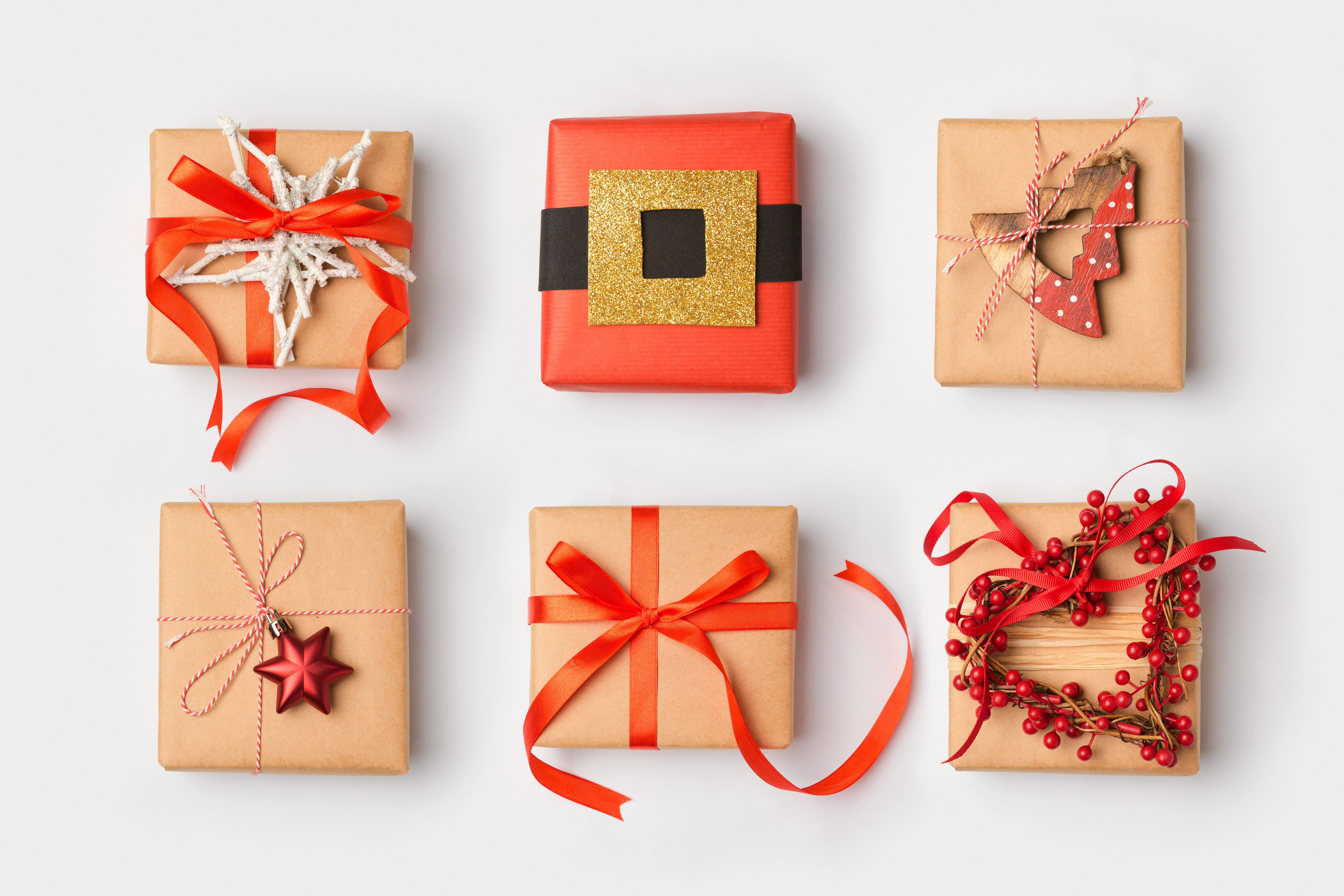 Christmas gift boxes with homemade creative wrapping.
Like wrapping paper, the recyclability of gift bags, bows, and ribbons depends on what materials they're made of. If they contain plastic composites or foil, then these items can't be recycled curbside.
However, when someone gives you a present in a gift bag or wrapped in a bow or ribbon, let it be a treasure instead of holiday trash. Keep it in good shape so you can reuse it to spruce up your present-wrapping next holiday season. Think of it as a miniature circular economy.
Boxes and Protective Packaging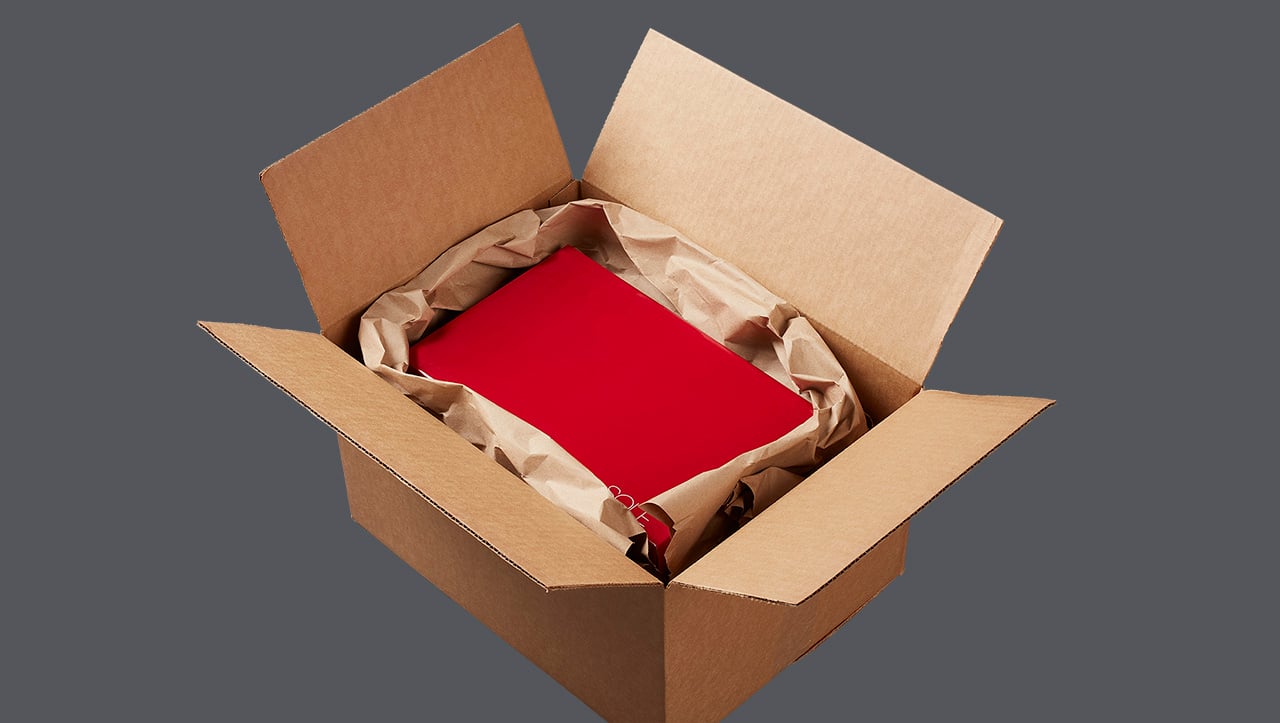 Cardboard box with recyclable paper cushioning.
Boxes abound during the holiday season — and unfortunately, not all of them can be recycled. Cardboard with a wax coating (which feels smooth or looks shiny) can't be salvaged. However, most corrugated cardboard and untreated paperboard (such as the kind used for cereal boxes) can be processed at most curbside recycling programs.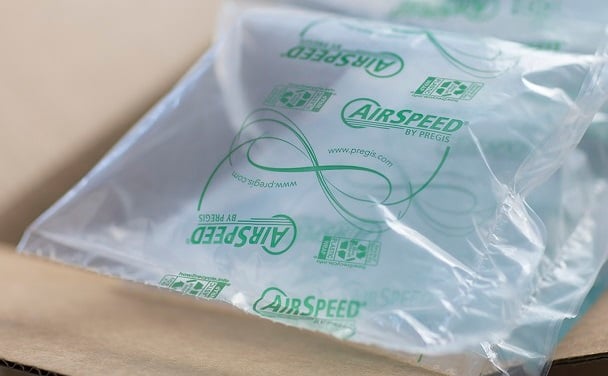 Pregis air pillows.
Inside the box protection like Pregis' paper cushioning, void-fill, and air pillows ensure holiday deliveries arrive intact and are easy to recycle. Paper products can be picked up curbside, but air pillows and Sharp poly bags must be taken to store drop off locations. Visit plasticfilmrecycling.org to learn more about drop off locations and plastic film recycling.
Christmas Trees and Holiday Lights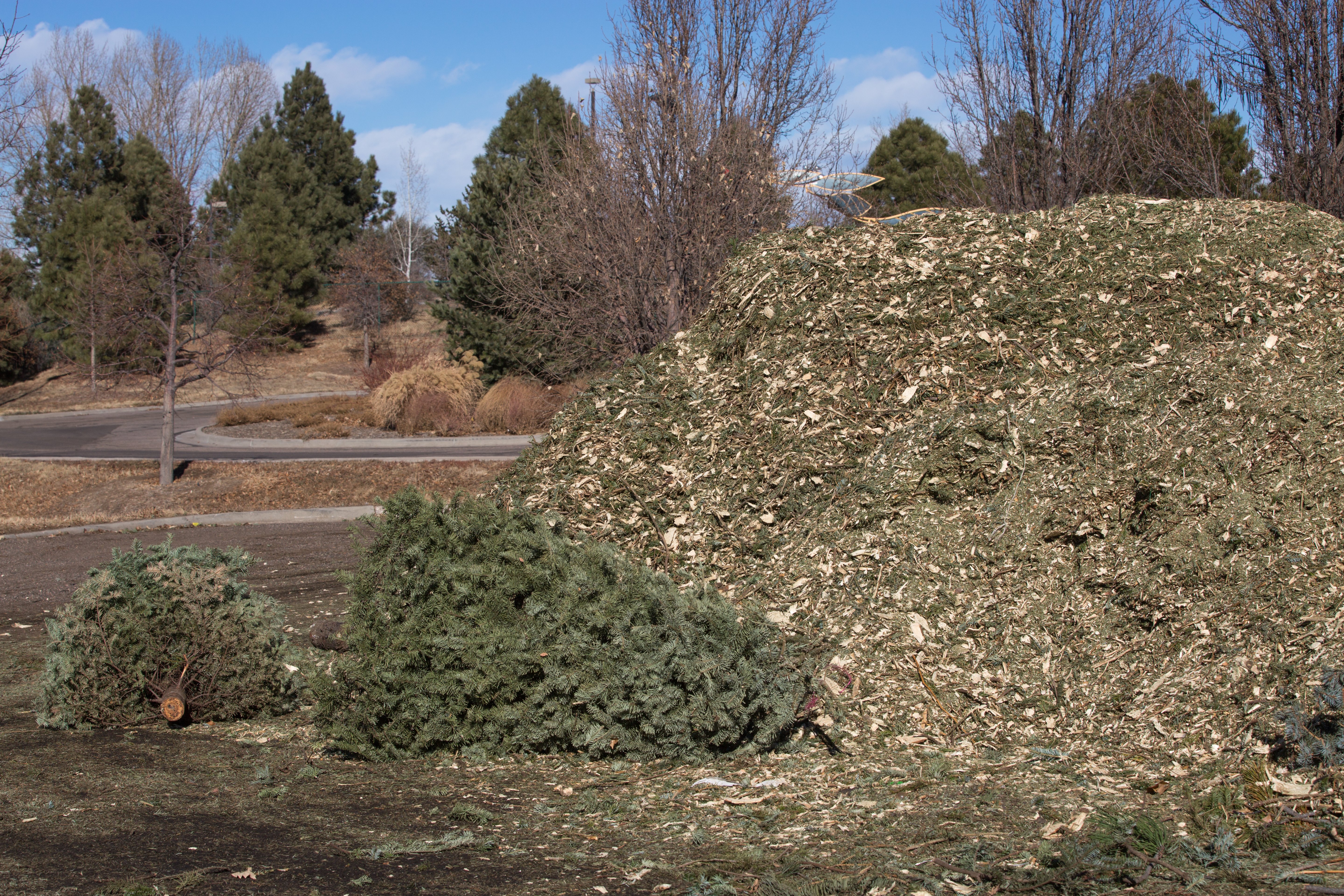 Tree recycling after Christmas.
Live trees can be recycled and turned into mulch or professionally disposed of in a way that minimizes the production of methane gas. This directory can help you locate a tree recycling program in your area when it's time to pack up the holidays.
Artificial trees can be enjoyed year after year, but when you're ready to move on, be aware that they are typically made of PVC, and not recyclable in most municipal facilities. However, if your local plant does accept rigid plastics, you may be able to recycle the tree base there. Instead of recycling, once you are ready to move on from your current artificial tree, you can try donating it to a thrift store.
Christmas lights are also meant to be reused over many years, but once they've run their course, avoid throwing them out as holiday trash. In fact, the plastic, copper, and glass can be valuable, so contact your local recycling center to see if they accept drop-offs or can direct you to other resources.
As a general rule, don't throw anything into your recycling bin unless you know it can be processed. Failing to do so risks contaminating other recyclables and creating an undue burden on the processing facility and workers. This resource by our partners at How2Recycle can help you find the information you need about your local recycling programs.
With our help, you'll turn your aspirational recycling into reality, guaranteeing your festivities don't add your holiday trash to the landfill.