Contact Us
Case Study: 3PL Experiences Dramatic Improvements
3PL experiences dramatic improvements to operation, reduction in damage rates via custom protective packaging solutions from Pregis.
Problem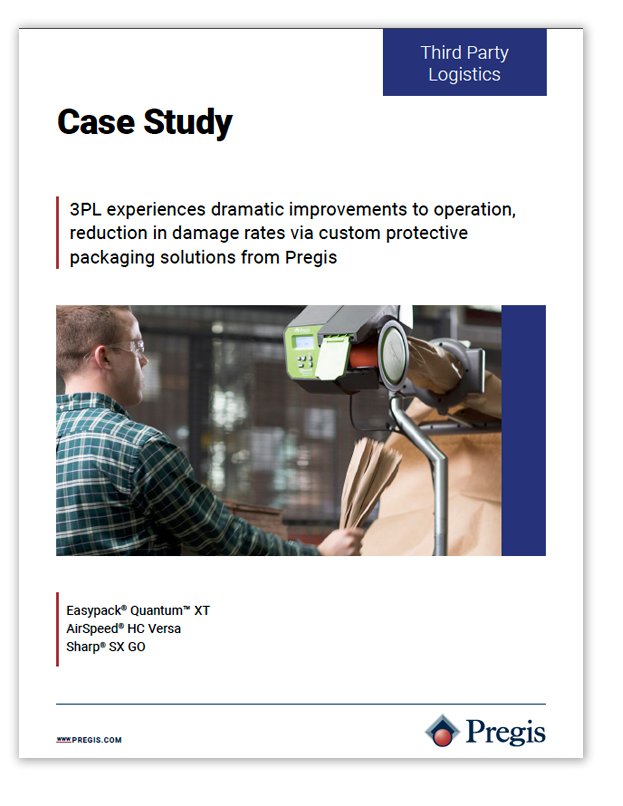 A few years back when the 3PL was first scaling, it asked Pregis to provide a quote for its Easypack® Quantum™ XT paper void-fill system, which had been engineered for high-volume operations. However, the 3PL ended up going with a lower-cost system from a different company. The negative impact from this decision was significant.
For example, the original system was used to create paper void-fill for a security camera product. Unfortunately, the void-fill did not properly protect the product, resulting in 3.8% of the shipments being damaged in transit. Security cameras are typically priced between $100 to $300. Damage to these sensitive electronics not only impact both the brand owner and 3PL financially, but since they frequently cannot be repaired, they have to be scrapped and end up in a landfill, seriously impacting the environment.
The original paper system also caused significant downtime when packaging an upscale, online eyeglass line. Extensive machine jamming caused 10% downtime per day, resulting in a productivity decline of 15% over a period of 10 months. Further, employees had to be diverted from other functions to address the equipment malfunction.
Multiple customers were upset and the unnecessary expense of damages, downtime, and labor continued to grow.
Solution
Pregis was brought back in by the 3PL to address the issue. However, this time, Pregis was allowed to do an audit of the various products and what protective packaging approach(es) would best suit the 3PL. Since each fulfillment center is responsible for packaging 100 or more products, one packaging solution would not work for all.
Use the form on the right to download the full case study!