Contact Us
15 Halloween Costumes You Can Make From Upcycled Boxes
Halloween is a time to be creative. Here are 15 affordable and eco-friendly ways to upcycle boxes into Halloween costumes.
Halloween is one of the most creative holidays of the year — a time to loosen up and express yourself with crazy makeup, wigs, and costumes. Whether it's to shock, frighten, or delight, putting together a Halloween costume allows people to think out-of-the-box and find ways to bring their spooky or hilarious visions to life.
Though the holiday will look different this year, we can't let all the raw material we have at home — namely, cardboard boxes — go to waste! If you're in search of something fun to do with the pile of cardboard sitting in your home from all that extra online shopping, now's your chance to put it to good use.
Here are 15 ideas for upcycling your old boxes into Halloween costumes for children and adults alike:
Box of Crayons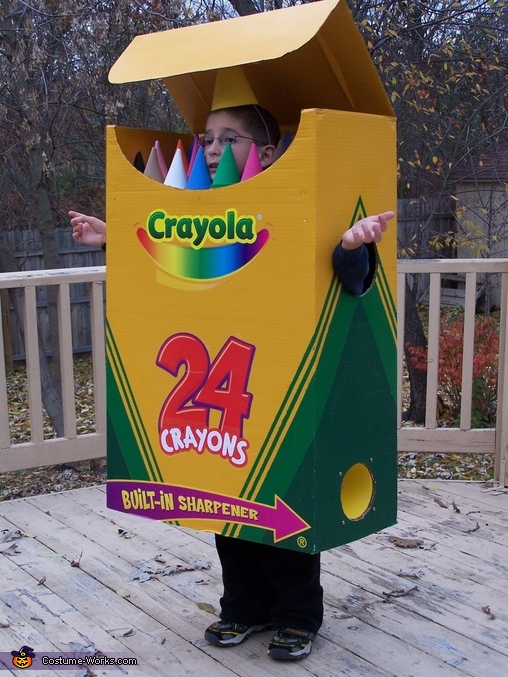 One of the most efficient ways to transform a cardboard box into a costume is to dress yourself (or your child) as a box, too. Crayons are a staple of nearly every childhood, and there's nothing quite like that colorful carton and flap-style lid opening to reveal the rainbow of acrylic colors. With the right-size box and some art skills, you can make this costume come to life.
Transformers Costume
Robots in disguise indeed — this brilliant use of cardboard requires some impressive engineering skills. Consider it a great way to bring imaginations to life, allowing the costume wearer to be a car, a Transformers character, or something in-between.
Rubik's Cube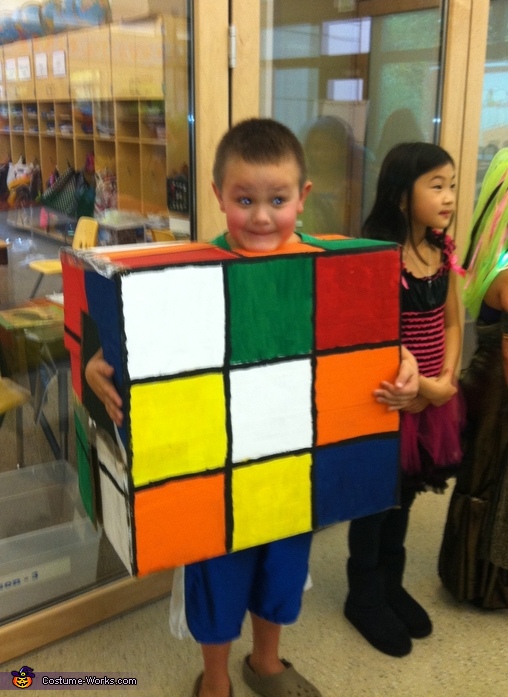 This puzzling costume is surprisingly easy to make. All it takes is a perfectly square box large enough for the wearer to fit into, some paint, and the ability to make straight lines.
Dinosaur Head
The Tyrannosaurus rex is one of the most iconic animals of all time, and with the right amount of cardboard, carefully cut shapes, and a container of glue, you can recreate it as a helmet for kids and adults. The involved project will be a great lesson in crafting for the whole family.
Wall-E
Wall-E is cute all on its own, but as a children's costume, it's over-the-top adorable! To create this look, it requires a simple cardboard box, with some extra cardboard scraps to form the tracks and eyes. If you have something like single-face corrugated cardboard leftover from a shipment, use it to make the track texture more realistic.
LEGO Man
One of the most challenging projects on this list, creating a life-size LEGO Man is like constructing a LEGO kit itself. This will put your art and construction skills to the test — and make for one of the most memorable costumes of the year.
Haunted House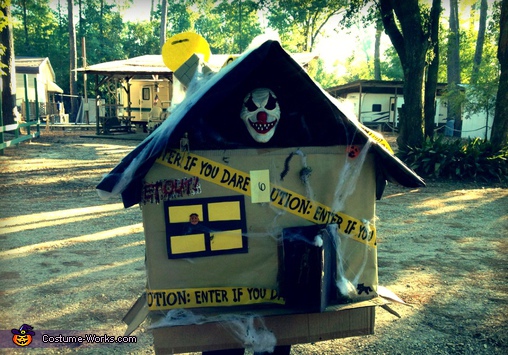 Haunted houses may be closed this year due to shelter-in-place mandates, but there's no rule on the books saying you can't be a haunted house. If your kids use giant cardboard boxes to construct forts and castles, this takes those projects a step further, turning those forts into a costume they can move around in.
Star Wars Stormtrooper
At Pregis, we use carefully designed packages to protect deliveries from harm. But this costume reimagines boxes as the iconic Stormtrooper armor from Star Wars. With white boxes and some lines drawn in marker, you, too, can dress up as a member of the Imperial army.
iPad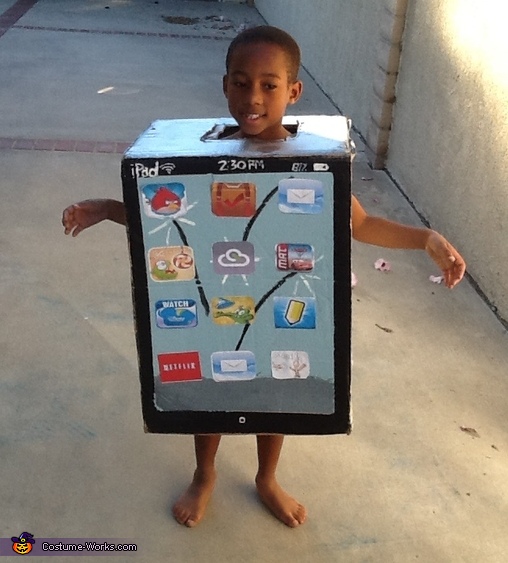 One of the more art-heavy projects in this roundup, the iPad costume transforms a simple large shipping box into a canvas for one of the most innovative computer tablets ever created. Steve Jobs would approve.
Samurai
Cardboard armor seems to be a trend. In this video, the costume maker describes how he brilliantly transformed his cardboard scraps into a full-fledged samurai outfit. "Live by the paper cut, die by the paper cut."
Minecraft Characters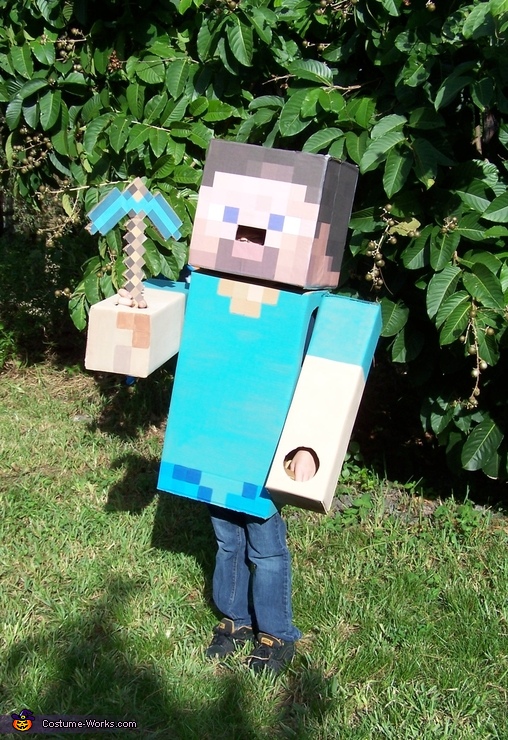 It makes perfect sense that the box-like world of Minecraft could be so easily brought to life by cardboard boxes. This project reimagines your old delivery boxes as the blocky pixels of your favorite characters from the iconic all-ages game. Assemble and paint, and you're ready to build a new world!
Horns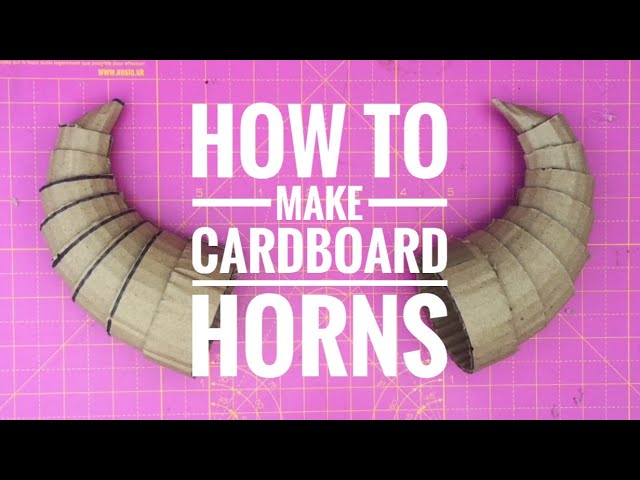 Horns can be a part of so many costumes, including demons, goats, and Disney's Maleficent. This video shows you how to make a set of horns yourself using just strips of cardboard scraps. Who knows, maybe you can use these as a wall-mounted decoration when the Halloween festivities are over.
Dragon Mask
For the child that loves to fly and roar, a cardboard dragon mask is a perfect project to transform old boxes into an imagination-grabbing, full-head mask. Remind the children not to go as fire-breathing dragons, however. Cardboard is flammable.
Frankenstein
Just as the iconic monster Frankenstein is an amalgamation of different bodies, this Frankenstein costume can be stitched together out of a bunch of cardboard boxes. For a truly authentic look, use the oldest cardboard you can find.
Robot
And finally, the most common costume to make from cardboard: the all-time favorite robot. This costume project can be done in so many different ways, with buttons drawn on, or the entire costume wrapped in tinfoil. If all of these other costume ideas fail, the tried-and-true robot will be a surefire hit and easy to create.