Contact Us
25 Brilliant Ways to Upcycle Packaging Materials
There are millions of ways to turn packaging materials into something genuinely useful or creative. Here are 25 of the best DIY packaging upcycling ideas.
E-commerce is booming due to the shelter-in-place orders that have dominated most of 2020 — up 129 percent in year-over-year growth in North America as of April. As U.S. households continue to receive an unusually high number of packages since the lockdown began in Q2, many consumers are concerned about the excess waste and its impact on the environment.
However, municipal recycling programs may not be as effective as they seem, and ensuring packaging waste stays out of landfills is more labor intensive than the effort consumers might be willing to give.
Fortunately, there are millions of ways people can turn their packaging materials into something genuinely useful or wonderfully artistic and creative.
Here are 25 of the best DIY packaging upcycling ideas we've seen so far:
Make a Cardboard City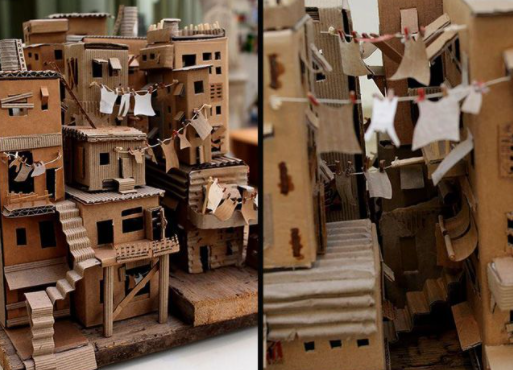 Artist Pamela Sullivan made a name for herself by creating sculptures of favelas via upcycled cardboard boxes. The use of the material allows her to make a statement about how our dwindling resources are impacting people economically. Many other artists on Pinterest have also mastered the art of cardboard architecture.
Bubble Cushion Windows to Insulate Rooms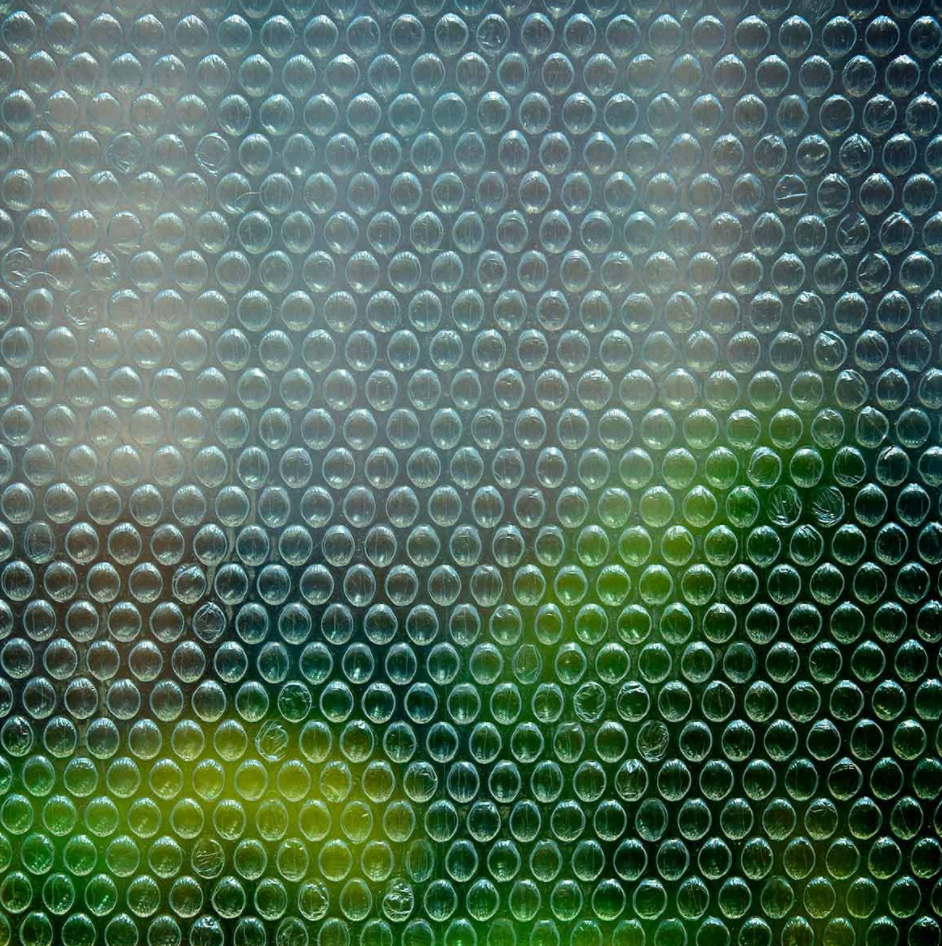 Many people place plastic films over their windows during the winter to help retain heat and lower energy bills. Upcycled bubble can be used for the same purpose, offering a double eco effect.
Make an Art Installation

The art duo behind Dosshaus uses cardboard boxes found in alleys to create black and white art sculptures. In 2018, they found enough material (and inspiration) to create a fully immersive hotel installation.
Make Bubble Wallpaper
Believe it or not, bubble was originally designed to be wallpaper, but the aesthetic never caught on. If you're interested in adding an avant-garde design element to your dwellings while honoring the creator of bubble wrap, you can upcycle your protective packaging to bring an accent wall to life.
Make Loose Fill Packing Pillow Stuffing

That merchandise sure looks comfortable nestled in a delivery box full of loose fill packaging, doesn't it? Experience the fluffy cushioning yourself by using it as an alternative pillow stuffing.
Make a Cardboard Guitar

Air guitars are old-school. Instead, turning cardboard boxes into air guitars can be a fun art and craft project you can do with your kids — leaving them with a wholly original toy to play with afterward.
Make a Photo Frame
A much less challenging craft project to handle, cardboard photo frames are easy to make. And because cardboard is so sturdy, you can design them to be self-standing or hang from the walls.
Make an Indoor Dog House
Dogs don't love sleeping in cardboard boxes the way cats do, but this fun project will have you turning an old shipping box into a proper home for Fido.
Make Hanging Wall Organizers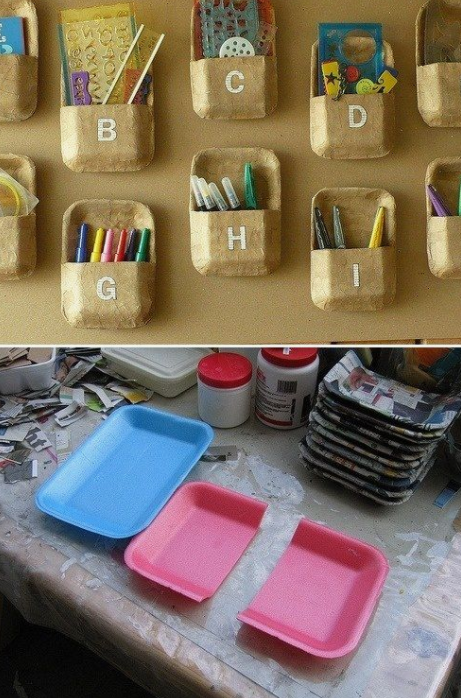 If you're like most Americans, you've been getting take out way more than usual. Stop throwing away those food containers. Instead, wash them out and upcycle them into organizers you can hang from the wall or even stack on top of each other for cubby-style shelving.
Make Paper Christmas Trees
With the holidays around the corner, this is a fun project to get the kids or the whole family to deck the halls.
Make Cardboard Gift Tags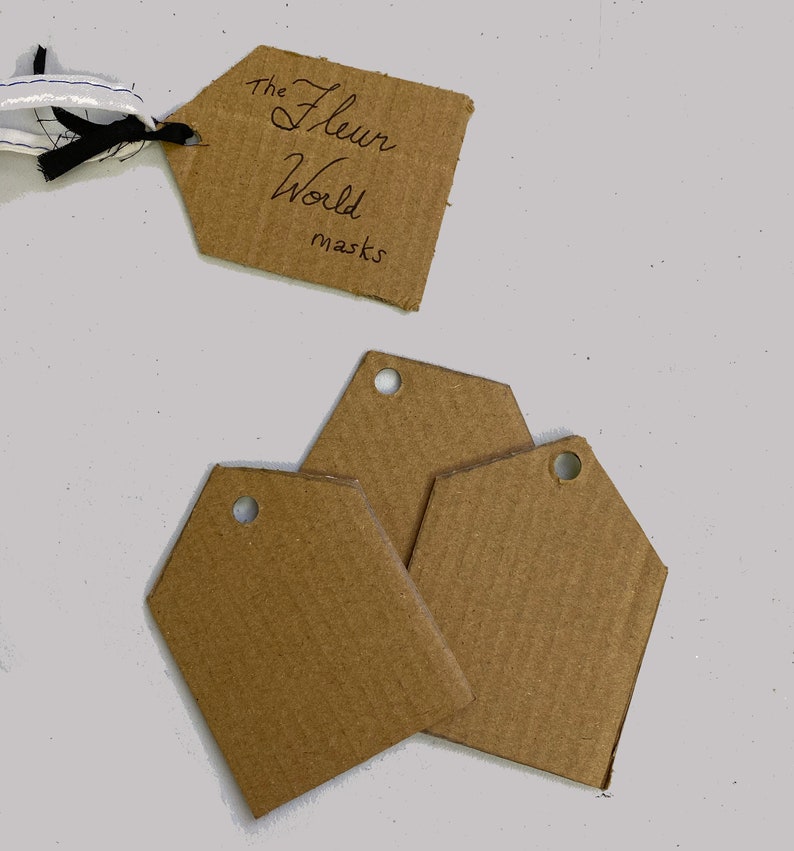 Disposable name tags on gifts can be a thing of the past by upcycling cardboard into cute and sturdy tags. Take good care of them, and you can even use these on next year's presents.
Make Belted Storage Totes
Cardboard boxes are made for storing items, but add some decorative wraps and a handle — made with an old belt or other upcycled material — to transform it into stylish and highly durable bags.
Light the Way with Cardboard Lanterns
This is an amazing DIY project that allows you to get as creative as you want. By sculpting light containers out of cardboard and stenciling some ornate cut-outs, make some truly mesmerizing lanterns or even a shadow puppet lightbox. There are tons of light options to choose from, including eco-friendly LEDs.
Make a Cardboard Scratching Post
If you have a cat and a bunch of cardboard boxes lying around waiting to be recycled, maybe you've already seen their propensity to be used to sharpen their claws. Follow the steps in this project to turn your old boxes into a formal scratching post — your kitty won't be able to resist those corrugated edges!
Create a Pet Bed
While we're on the subject of cats, you've probably noticed they love to climb into open boxes — just because they can. Take the hint and make these boxes more inviting by transforming one of them into a formal bed.
Cut-Out Cardboard Magnets
The sturdiness of cardboard is unparalleled when it comes to paper products. Use a stencil to cut out any shape you want — be it letters, numbers, or something more intricate — and glue a magnet to the back to instantly spruce up your refrigerator with some new decor. You can take this a step further and make magnetic building blocks!
Make Cardboard Letters and Door Numbers
Having embossed letters or numbers adds an aesthetic touch to every sign they're on. You can use the same stencil cut-outs from the previous project, and instead of turning them into magnets, use them as numbers for things like your apartment door or some other signage you want to stand out and be prominent.
Make a Faux Deer Head Wall Decor
If hunting isn't your thing but package upcycling is, turning cardboard waste into a deer head sculpture could be a fun project to tackle during COVID-19. You've probably seen decor ideas like this in stores, but this is a way for you to do it for free.
Make Cardboard Kids Furniture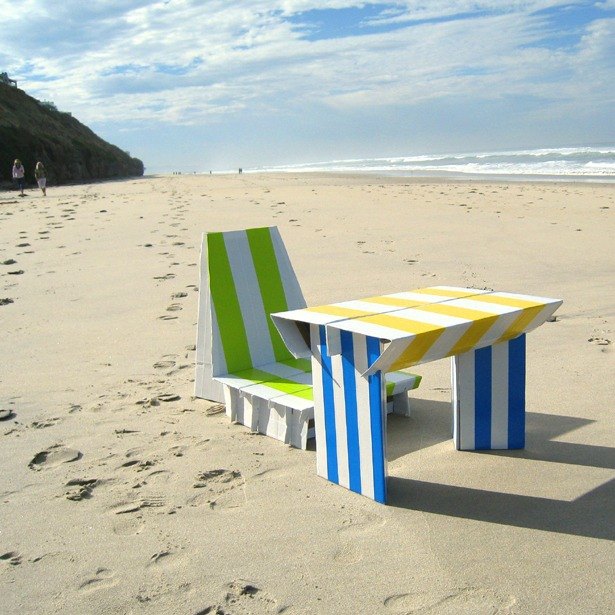 Kids love cartoons, and bringing those design elements into their environment is a great way to add fun to every room they're in. If you have enough boxes lying around, you'll have ample material to create furniture sturdy enough for a small child to actually use.
Make Cardboard Cars
Speaking of kids, this project is a fun and crafty way to create a custom cardboard toy car. And if you want to get extra creative, you can have those cars actually be robots in disguise!
Make Cardboard Props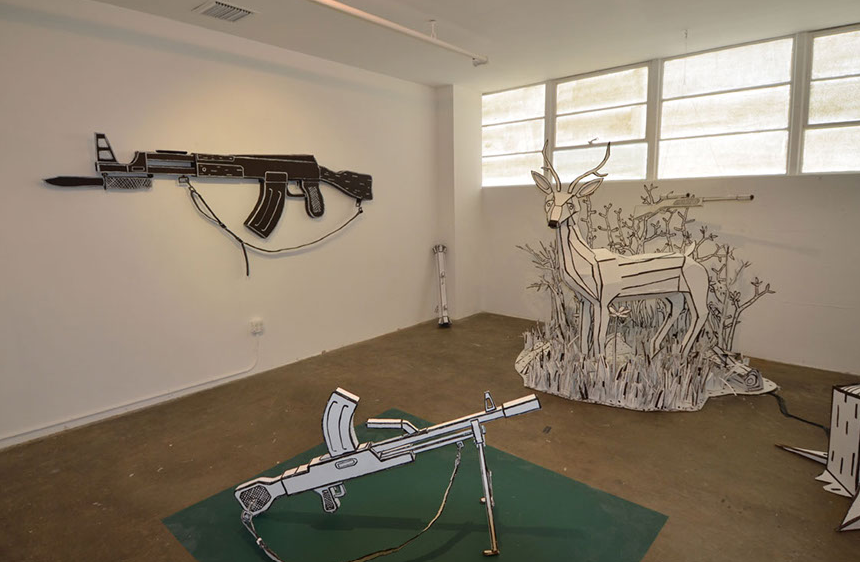 Cardboard seems to be a go-to material for so many artists. OG low brow artist Bill Barminski has used old boxes as a medium for years, creating some truly impressive sculptures inspired by everyday items.
Make In-Drawer Organizers
Staying organized can be hard, but drawer dividers make it easy for everything to stay in place. There are tons of in-drawer organizing options out there, but this project empowers you to create the perfect, custom solution for you, without spending any money and being kind to the environment.
Make a Book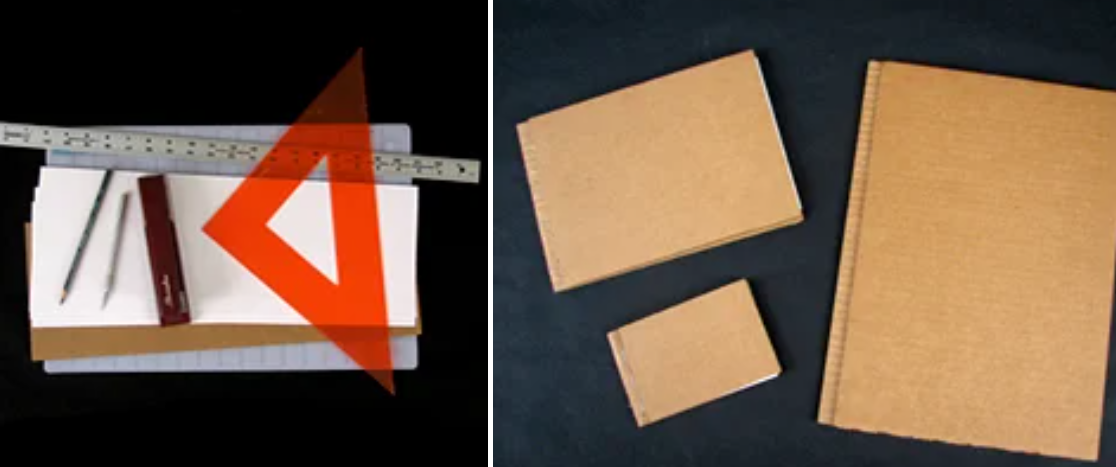 Whether you want to make a custom, hard-bound journal or create an intricate piece of decor, this project will have you developing a deeper appreciation for what goes into making a book.
Make a Cardboard Vase or Plant Holder
Cardboard truly adds a special design flair to anything it's used in. In this project, corrugated cardboard design isn't just for functionality — it's an actual aesthetic choice. This will create a statement piece for your home and be a conversation starter whenever you have guests over.
Create an Elegant Cardboard Chandelier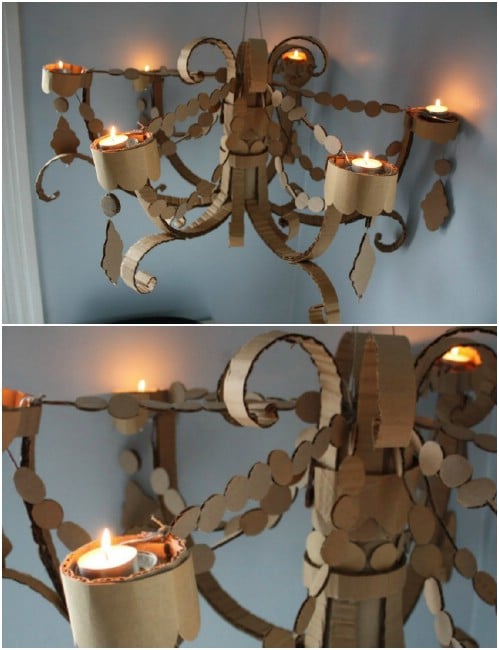 Chandeliers add an elegant touch to every room, but nothing could be more attention grabbing than seeing a cardboard chandelier hanging from the ceiling. This is one of the most advanced projects on this list but well worth the effort to create some truly jaw-dropping decor.
Let these ideas get your upcycle inspo flowing! Before you toss those extra boxes, try out one of these activities instead.