Contact Us
Sharp Packaging Systems by Pregis
Sharp bagging systems offer groundbreaking, flexible packaging solutions with the same high-quality and care that Pregis customers have come to expect. Our durable and customizable machines are designed to withstand and adapt to every challenge in the shipping landscape.
See What Sharp Can Do For You
MAX-PRO 24/
NOW AVAILABLE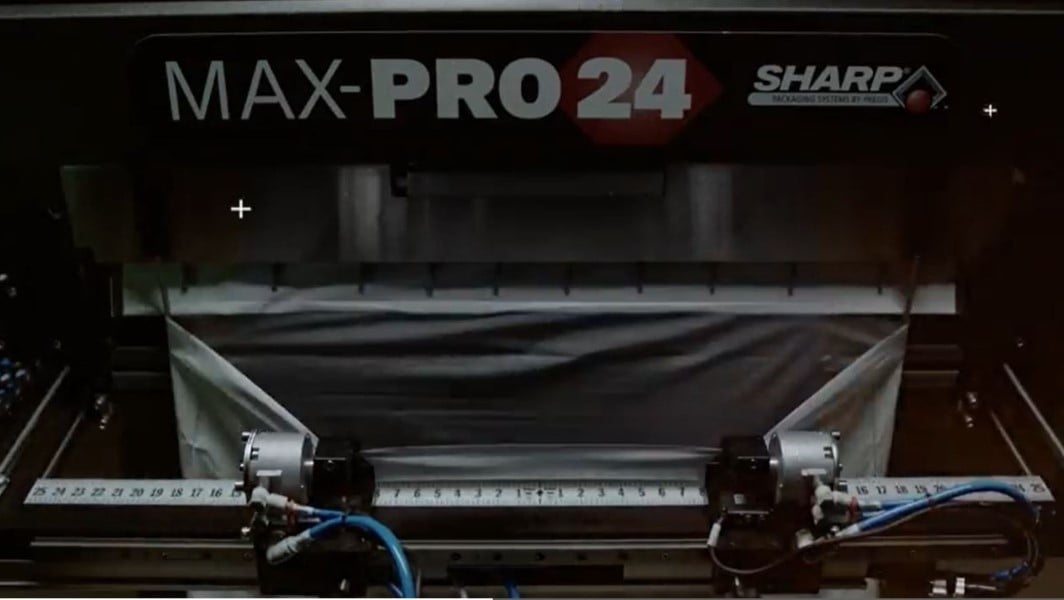 MAX-PRO 24
The new MAX-PRO 24 Bagger can accommodate bags up to 36" long and 24" wide. With a 12" pass-through this system can take larger products - up to 10lbs! Check out the technology innovations like HMI adjustable pass-through and remote reporting.
Overcome Disruptions With World-Class Automation
Automated bagging increases throughput by 4 times the speed of manual packing, and delivers consistency in an inconsistent labor market.
Sharp systems are recognized as the most durable machines in the market, matched only by Pregis' signature customer support and responsive service team.
Predictive maintenance by Maxwell prevents unexpected downtime so fulfillment is never delayed.
Scale to Record Demand
Expand fulfillment capacity in record time to keep up with endless peak and historic shipping volumes, without hiring and training new employees.
Use Maxwell technology to track KPIs and continually refine packing processes for faster, more accurate shipments.
Lower Costs — For Shipping & the Planet
Sharp Polybags bypass the rising prices of cardboard and DIM weight surcharges for more cost-effective shipping.
Bags made of recycled content reduce waste and carbon emissions for less impact on the environment.
Customize Systems For Current & Future Needs
Sharp machines integrate seamlessly with your existing WMS, or lay the groundwork for a cutting-edge, smart fulfillment operation.
Pregis goes above and beyond in custom bag design so end users can deliver a 'wow' experience to their customers.